Practice and Research Multiple Sclerosis (MS) in the PNW - Neurology Physician
Washington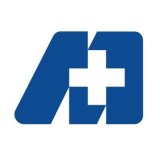 MultiCare Tacoma General Hospital
MultiCare Health System
Key Info
The MultiCare Health System Neurology Department is looking for a BE/BC Adult Neurologist who specializes in Multiple Sclerosis to join its thriving practice within the South Puget Sound region (30 minutes south of Seattle).
Opportunity Highlights:
This opportunity offers excellent departmental collegiality with twenty Neurology providers in the department, several with sub-specialty practices.
The department experiences a desirable 1:10 for weekend call only, with no stroke call responsibility and three Neuro Hospitalists covering M-Th and Friday until 5.
We are looking for a fellowship trained physician to join our collaborative, friendly group of Multiple Sclerosis (MS) specialists.
MultiCare's established MS practice is highly supported by the organization, including a psychologist, dedicated social worker, pharmacist, a research institute and the ability to offer patients comprehensive care, including mental health, urology, rehab medicine, neuropsychology, speech/PT/OT and sleep medicine.
This opportunity includes a competitive salary, a full array of benefits, a healthy work/life balance, and a great location makes this an ideal choice for the provider who is looking to experience the best of Northwest living.
What you will need:
Board certified/eligible in Neurology at time of employment.
Fellowship training in MS or Neuroimmunology is highly desired.
Licensed in the state of WA by the time of employment.
DEA, NPI & prescriptive authority.
Current BLS for Healthcare Providers certification by the American Heart Association.
Who you can contact: For more information, you can reach recruiter, Mandee Romero at maromero@multicare.org or by phone at 253-222-6880.
MultiCare is an equal opportunity employer. Hiring decisions are made without regard to race, color, religion, national origin, sexual orientation, gender identity, disability, veteran status or age.
About MultiCare Health System
At MultiCare, we've been caring for our community for well over a century, since the founding of Tacoma's first hospital. And today, we are the largest not-for-profit, community-based, locally governed health system in the state of Washington. With more than 18,000 team members, including employees, providers and volunteers, we work together to support the health and wellness of the communities we serve.
---
Posted January 25, 2020
Covered
Not Covered