Academic Pediatric Surgeon, UMass Worcester
Worcester, MA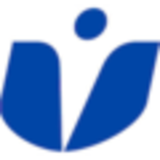 UMass Memorial Medical Center
UMass Memorial Medical Group
Key Info
 The UMass Memorial Children's Medical Center is recruiting an Academic Pediatric Surgeon to join an established group of 3 surgeons. We are seeking candidates interested in all aspects of pediatric surgical care: minimally invasive surgery, trauma and newborn surgery.  
UMass Memorial is the clinical partner of the University of Massachusetts Medical School.  Located in Worcester, UMass Memorial offers the only Pediatric Trauma and Critical Care services in Central Massachusetts, with a 10 bed PICU and 49 bed Level 3 NICU.  Call responsibility is every 4th night. 
Candidates must be BE/BC with a strong commitment to medical education. Opportunities exist to teach medical students and train general surgery residents. An academic appointment is commensurate with experience and training. 
The salary is competitive, and benefits are excellent.  Worcester is the second largest city in New England; located one-hour west of Boston.  Worcester is a vibrant city with an active diverse culture, multi-billion-dollar public/private investment, a robust healthcare and biotechnology industry and nationally recognized colleges and universities. Central Massachusetts offers family friendly communities with excellent school systems and ample recreational activities.
​
Come join the Best Place to Give Care, the Best Place to Get Care, and the best place for YOU!
​
 As an equal opportunity and affirmative action employer, UMMHC recognizes the power of a diverse community and encourages applications from individuals with varied experiences, perspectives and backgrounds. All qualified applicants will receive consideration for employment without regard to race, color, religion, gender, sexual orientation, national origin, age, disability, gender identity and expression, protected veteran status or other status protected by law. 
About UMass Memorial Medical Group
UMass Memorial Medical Group is one of the largest multispecialty group medical practices on the East Coast. With more than 1,100 members, our Medical Group is a dynamic, collaborative team of primary care and specialty physicians who are committed to clinical excellence. We focus first and foremost on the health and well-being of the patients we serve.We're also dedicated to training the next generation of physicians. All our members serve on the faculty of the respected University of Massachusetts Medical School.
---
Posted June 19, 2020
Covered
Not Covered