Physical Medicine & Rehabilitation TBI Position at Ohio State University Wexner Medical Center
Columbus, OH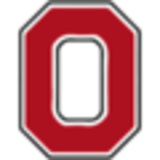 Ohio State University Wexner Medical Center
The Ohio State University Wexner Medical Center
Job Highlights
Top pick in specialty
Our program has an opening for a Physiatrist with fellowship training and experience in Traumatic Brain Injury care. The practice has both an inpatient and outpatient focus. Inpatient care will be focused at our Ohio State campus site (Dodd Inpatient Rehabilitation Hospital). Outpatient services are provided at our west campus Martha Morehouse Outpatient Care Center. Inpatient care is estimated at 60% and Outpatient care is estimated at 40% of the practice.
The Ohio State University Wexner Medical Center (OSUWMC) is one of the nations' fastest growing academic centers. Our physicians are consistently listed as the top experts in their fields. Be part of an outstanding faculty in one of Americas most livable cities.
At The Ohio State University Wexner Medical Center, we offer innovative rehabilitation services to help patients with disabling diseases and disorders achieve their highest level of health and function – at home, at work and in the community. Our goal with every patient is to minimize pain, maximize independence and enhance quality of life.
Our Dodd Inpatient Rehabilitation Hospital program is recognized by CARF as meeting the highest standards in quality, safety and outcome measures. CARF-accredited inpatient rehabilitation programs include Brain Injury, Spinal Cord Injury, Stroke Rehabilitation, and Cancer Rehabilitation. Outpatient programs include PT, OT, Speech Therapy, Social Work and Rehabilitation Psychology, Brain Injury, Spinal Cord Injury, and TBI Network.
Additional national recognition includes twenty consecutive years as one of U.S. News & World Report's "Best Hospitals in America"!
MD or DO
U.S. PM&R Residency
TBI Fellowship
Applicants should have a strong interest in clinical care, academics, teaching, and research.
Interested physicians are requested to share their CV with:
Natalie Kessinger
Physician/Faculty Recruitment Natalie.Kessinger@osumc.edu
We are an an Equal Opportunity Employer.
About The Ohio State University Wexner Medical Center
Located in Columbus, The Ohio State University Wexner Medical Center is one of the largest and most diverse academic medical centers in the country and the only academic medical center in central Ohio. Ohio State's Wexner Medical Center includes:• A top-ranked College of Medicine• Six hospitals• A unified physician practice• Network of primary and specialty care practices• More than a dozen research centers and institutes• 20 core laboratoriesThis powerful enterprise is driven by our mission: to improve people's lives through innovation in research, education and patient care. We also share a common vision: working as a team, we will shape the future of medicine by creating, disseminating and applying new knowledge, and by personalizing health care to meet the needs of each individual. Central to how we carry out our mission and vision are our values:• Excellence• Collaborating as one university• Integrity and personal accountability• Openness and trust• Diversity in people and ideas• Change and innovation• Simplicity in our work• Empathy and compassion• LeadershipLeaders in Personalized MedicineOhio State's Wexner Medical Center is a national leader in developing personalized health care, a new form of healthcare delivery based on each individual's unique biology, behavior and environment. Ohio State experts in biomedical informatics, genetics, pharmacology and specialties as diverse as cancer and wound healing are joining forces to apply discoveries in this new field directly to patient care and disease prevention.Our six signature programs – Cancer, Critical Care, Heart, Imaging, Neurosciences and Transplantation – and our supporting programs are key to providing science-based and individually tailored patient care to people in central Ohio and beyond. Also positioning us for advancements with personalized health care is our Biomedical Research Tower (BRT). The BRT, increased research funding and discoveries, recruitment and retention of acclaimed faculty and staff all underscore the Medical Center's commitment to creating the future of medicine to improve people's lives. Learn more about how we're serving our community.
---
Posted April 29, 2022