Building Program - Orthopaedic Foot & Ankle Surgery with Rochester Regional Health
Rochester, NY
Job Highlights
Top pick in specialty
High Earning Potential
Less than 3 Hours from a Ski Resort
Non-Profit Employer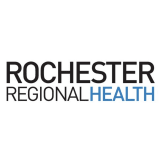 Rochester General Hospital
Rochester Regional Health
You are the future of patient-focused Orthopaedic Surgery. Come practice in one of America's most progressive and collaborative health systems: Rochester Regional Health.
We offer you an enriching opportunity to practice at a fully-integrated health system which focuses on delivering high quality, personalized care using a comprehensive and multi-disciplinary team approach.
Join our culture of constant improvement and enjoy:
Productivity-based compensation model
Sign on bonus
Fully covered relocation assistance + services!
STATUS: Full Time
LOCATION: Rochester General Hospital (636 beds)
DEPARTMENT: Orthopaedic Surgery
SCOPE
Sands-Constellation Center for Critical Care is now completed, a 7-story, 312,000 square foot project bringing 23 new ORs and 100+ private patient rooms.
Large primary care referral base throughout a 12 county catchment area.
Maintain a strong collaborative relationship with over 25 community-based podiatrists.
Our Musculoskeletal Service Line includes over 40 orthopaedic surgeons, the majority of whom are fellowship-trained.
Work closely alongside supporting sub-specialists.
PERKS
Salary guarantee, Sign On Bonus
Paid malpractice with full coverage + tail
Defined Benefit Pension Plan
Multiple insurance plans to choose from
CME stipend and time off, generous vacation time
About Rochester Regional Health
Rochester Regional Health is an integrated health services organization serving the people of Western New York, the Finger Lakes and beyond. The system provides care from 150 locations, including five hospitals; more than 100 primary and specialty practices, rehabilitation centers and ambulatory campuses; innovative senior services, facilities and independent housing; a wide range of behavioral health services; and ACM Medical Laboratory, a global leader in patient and clinical trials. The Rochester region's suburbs feature excellent public and private schools, and a variety of housing options. The Rochester region offers diverse cultural and recreational opportunities year-round, including the Rochester Philharmonic Orchestra, GeVa Theater Center, Rochester International Jazz Festival, as well as easy access to Manhattan, Boston, Washington, DC and Philadelphia, the Adirondacks and the Finger Lakes. Rochester Regional Health is an Equal Opportunity / Affirmative Action Employer. Minority/Female/Disability/Veteran
---
Posted December 17, 2021