Site Medical Director - Citrus Memorial Hospital, FL
Inverness, FL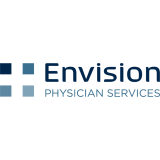 Citrus Memorial Health System
Envision-National
Envision Physician Services and Citrus Memorial Hospital are seeking a Site Medical Director to join our Emergency Medicine team in Inverness, Florida. This position will be provide on-site management of the clinical and administrative aspects of the emergency department operations. The responsibilities include coordinating departmental operations, peer review activities, and serving as the Emergency Medical Director at the Hospital.
This recently renovated ED sees 45,000 patient visits annually and features:
28 beds including bariatric and private rooms
44 hours of physician coverage and 40 hours of APP coverage
Friendly and supportive nursing staff
No trauma; no OB/GYN; low pediatric volume (6%)
Large adult and senior volume with high acuity-supported by hospitalists
Stroke Center-currently implementing tele-neurology
Candidate must be Board Certified in Emergency Medicine, have previous associate leadership/administrative experience, a proven track record of implementing metrics/goals, strong administrative and team building skills, and excellent interpersonal and communication skills.
Citrus Memorial Hospital is a 204-bed acute care hospital founded in 1957 as the area's first healthcare institution for the residents in Citrus and surrounding counties. Today the hospital is part of the HCA West Florida Network and offers the latest medical technologies and services including: a Heart and Vascular Center, Orthopedic and Spine Center of Excellence, Surgical Services, Women and Baby Center, Primary Stroke Center, Diagnostic Imaging and Laboratory Services, Rehabilitation Services and Wound Care and Hyperbaric Center.
The hospital served close to 100,000 patients last year and has earned numerous accolades including America's 50 Best for Vascular Surgery by Healthgrades, Advanced Primary Stroke Center and America's 100 Best for Spine Surgery and Orthopedic Surgery by Healthgrades.
​
About Envision-National
Envision Physician Services is a multispecialty provider group and healthcare management team providing anesthesia, emergency medicine, hospital medicine, radiology, surgical services, and women's and children's health services. Our collective experience enables us to better solve complex problems and consistently give healthcare organizations confidence in our execution. Envision Physician Services serves more than 900 healthcare facilities in 48 states and employs or contracts with more than 25,200 physicians and other healthcare professionals.
---
Posted March 10, 2021