Division Chief, Pathology & Laboratory Medicine
Saint Petersburg, FL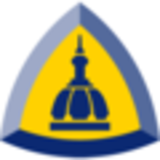 Johns Hopkins All Children's Hospital
Providence Healthcare Group
Johns Hopkins All Children's Hospital (JHACH) in St. Petersburg, Florida has initiated a search for a Division Chief of Pathology & Laboratory Medicine. The new chief will also serve as Medical Director of Clinical Laboratory and be responsible for the scope, standards and quality of service for JHACH clinical laboratories. The Department of Pathology & Laboratory Medicine is a complete tertiary level resource center serving the state of Florida and beyond.
JHACH is a 259-bed teaching hospital, ranked as a U.S. News & World Report Best Children's Hospital in eight pediatric specialties (2020-2021). We are the only US hospital outside the Baltimore/Washington, D.C. location that is part of the Johns Hopkins Medicine system.
Qualifications include board certification in Anatomic Pathology and Clinical Pathology (AP/CP) by the American Board of Pathology. Fellowship training and board-certification in Pediatric Pathology is highly desirable. Our ideal candidate will have significant experience leading a Pediatric Pathology program at a children's hospital (preferably in an academic setting). Additional expertise in hematopathology will be highly valued. Physicians work at an expanding clinical/academic campus in St. Petersburg and there is also close cooperation with pathologists from Johns Hopkins Medicine in Baltimore. Our institution is committed to supporting candidates with interest in basic science, clinical and/or translational research. Qualified candidates are eligible for an academic appointment at Johns Hopkins University School of Medicine.
The Tampa-St. Petersburg area is a premier place to work and live, offering abundant cultural and recreational activities, sports venues, excellent schools and an affordable cost of living. We are minutes from Tampa and the gulf beaches, two hours from Orlando, and four hours from Miami. To confidentially learn details, please contact:
Joe Bogan
Providence Healthcare Group
(817) 424-1010 (Direct)
jbogan@provdoc.com
About Providence Healthcare Group
Providence Healthcare Group is a healthcare consulting and search firm founded in 1995. As a result of our success on difficult searches, we work with many of the top healthcare systems in the country. We are also called upon to assist community health centers, private physician practices and critical access hospitals fill challenging positions in a timely manner.
---
Posted April 23, 2021