Site Director OB/GYN Hospitalist | Pensacola, FL
Pensacola, FL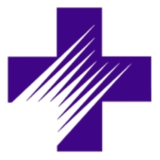 Sacred Heart Hospital Pensacola
Ob Hospitalist Group
The Opportunity
Ob Hospitalist Group Site Directors perform an important dual clinical/professional role: ensuring their program is achieving clinical and operational objectives and guiding the hospitalist team.
Part of the OBHG leadership team, the site director reports to the Medical Director of Operations, and collaborates with the MDO to deliver excellent care, build and maintain relationships and oversee the program's financial health.
Responsibilities include working five or more Hospitalist shifts each month, and traveling to address hospital and operational priorities as needed.
Our Site Director positions offer:
Competitive compensation + Stipend
Medical, dental, vision & Rx benefits
CME allowance
401k employer match
Paid Malpractice insurance with tail coverage
Advancement opportunities
Facility Information:
Sacred Heart Hospital of Pensacola is a 566-bed hospital offering acute care and surgical services to residents in the Pensacola area. It has served the community since 1915 and contains the area's only children's hospital. The hospital delivers more than 3,700 babies each year and is home to the area's only level III neonatal intensive care unit (NICU). It also provides high-risk pregnancy care at its Regional Perinatal Center, one of only 11 such centers in Florida.
Community Information:
Located in Florida's panhandle, Pensacola is surrounded by 50-plus miles of coastline which includes the emerald-green Gulf of Mexico waters and crystal-clear bay areas. This makes Pensacola the perfect combination of a relaxed beach town and bustling metropolitan center. The temperate, climate and a friendly community that is driven toward success present an unparalleled quality of life.
For details contact:
Jim Poynter - 727-433-2970 or jpoynter@obhg.com
About Ob Hospitalist Group
The nation's largest and only dedicated OB hospitalist provider.
Ob Hospitalist Group was founded on the vision and commitment that every expectant mother presenting to labor and delivery would receive consistent, unconditional, quality medical care from an experienced physician. Today, we are the largest and only dedicated OB/GYN hospitalist employer in the nation. Our singular focus on OB hospitalist programs gives us unparalleled insight to deliver differentiated performance and results.
As an OB/GYN, you have the opportunity to usher new life into the world. It's a privilege that often comes with the stress and strain of juggling enormous responsibility: Serving patients in the office as well as those laboring at the hospital, managing office staff, dealing with ever-changing regulations, missing family events, or being awakened in the middle of the night to make urgent clinical decisions.
There is a better way. Ob Hospitalist Group offers a career path for the modern obstetrician - physicians who are driven to create positive change in women's health care and enjoy greater balance in their own lives.
The hospitalist model allows you to focus entirely on the patient. You can help correct a disparity of care by ensuring that all pregnant women who present to the hospital are evaluated by an experienced physician rather than funneled through the conventional nurse-led phone triage.
As an OBHG clinician you are the in-house expert. You'll improve patient safety, reduce maternal mortality rates and help alleviate physician burnout. A typical work day might include collaborating with local private-practice OB/GYNs, assisting with emergent cases, caring for unassigned patients, overseeing residents or meeting with hospital leaders to design a new quality initiative.
---
Posted February 3, 2021