Hospital Medical Director - Anchorage, Alaska
Anchorage, AK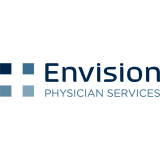 Alaska Regional Hospital
Envision-National
Envision Physician Services and Alaska Regional Hospital are seeking a Hospitalist Medical Director to join our team in Anchorage, Alaska.
Highlights of this opportunity:
10 physician program, 8 Hospital Medicine, 2 Critical Care
48 hrs of daily physician coverage
12 hrs of APP coverage
24 hrs of ICU Critical Care Coverage; 12 hours in house, 12 hours on call
Qualified Candidates:
Must be a Board Certified Internal Medicine Physician
Must have current leadership and clinical inpatient experience
Proven track record of implementing metrics/goals
Have strong administrative and team building skills
Excellent interpersonal and communication skills
Envision offers comprehensive benefits including medical, dental, vision, 401k and occurrence based malpractice insurance with tail coverage. Clinician support at the local, regional and national level.
Alaska Regional Hospital is a 250-bed Hospital, five-star rated for heart attack treatment three years in a row, is Alaska's first certified Primary Stroke Center with Atrial Fibrillation, Chest Pain and Heart Failure Accreditations by the Society of Cardiovascular Patient Care and the only non-military hospital in the U.S. where fixed winged Aircrafts can taxi directly to the door.
​
About Envision-National
Envision Physician Services is a multispecialty provider group and healthcare management team providing anesthesia, emergency medicine, hospital medicine, radiology, surgical services, and women's and children's health services. Our collective experience enables us to better solve complex problems and consistently give healthcare organizations confidence in our execution. Envision Physician Services serves more than 900 healthcare facilities in 48 states and employs or contracts with more than 25,200 physicians and other healthcare professionals.
---
Posted March 13, 2021