Cardiac Surgery Physician Assistant - Operating Room- Trauma 1 Hospital near Washington DC
Falls Church, VA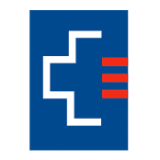 Inova Fairfax Hospital
Inova Medical Group
Cardiovascular PA to work primarily in the operating room. Candidate needs minimum of 2 years experience in Cardiovascular Surgery and should be experienced in endoscopic and open vein harvesting, first assisting all cardiac cases including but not limited to CABG, Valve repair/replacement, VADs, ECMO, heart and lung transplants, and major thoracic vascular cases. Candidate should also be experienced in performing bedside procedures such as chest tube placement, thoracenteses, and central and arterial line placement.
This position is eligible for a $20,000 Sign On Bonus!
Physician Assistants with at least two years of experience in cardiovascular or thoracic surgery are eligible to receive a $20,000 sign on bonus. Accepting the bonus requires a 1 year employment agreement.
Graduate of an accredited Physician Assistant program.
Minimum of 3 years experience first assisting in Cardiovascular Surgery
NCCPA Board Certified. Maintains necessary CME requirements as outlined by the NCCP
BLS; ACLS Certification if critical care preferred
Being able to do procedures, placement of central lines, chest tubes, arterial lines. Experience in critical care and step down unit.
​
About Inova Medical Group
Inova Medical Group is a team of talented and experienced physicians employed by Inova, providing world-class healthcare for the Northern Virginia and greater Washington, DC metro area.
More than 400 physicians – experts in primary care medicine and adult specialties – are located throughout the region. Our physicians work together with Inova's extensive network of hospitals and outpatient facilities.
---
Posted March 14, 2021