Interventional Gastroenterologist Needed in Southern CA
Near Los Angeles, CA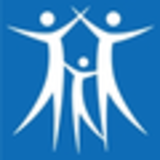 City of Hope's Helford Clinical Research Hospital
City of Hope
Key Info
Clinical Faculty in the Division of Gastroenterology
City of Hope National Medical Center
Come join the #1 Cancer Center in the West!
The Division of Gastroenterology at City of Hope is seeking applications for a full-time faculty position to join at the Assistant or Associate Professor level. We are seeking an interventional endoscopist who has completed an advanced endoscopy fellowship with skills in ERCP, EUS, advanced mucosal resection. The candidate will be ABIM board certified or eligible in Gastroenterology. The division of gastroenterology is currently made up of four full time faculty members and two advanced practice providers in an expanding division which provides a full range of diagnostic and therapeutic endoscopic interventions.
For over a decade, City of Hope has been deemed one of the nation's elite cancer hospitals by U.S. News & World Report and is currently recognized as the leading cancer hospital in the West. This position is an opportunity to work in a 300+ member integrated, multidisciplinary, Medical Group Practice serving an NCI-designated comprehensive cancer center. City of Hope is an expanding institution in both annual patient volume as well as infrastructure investment in clinical, academic, and research facilities.
Position Highlights:
• Collaborate with investigators in an exciting clinical research environment
• Provide patient-centered care while working in a supportive practice environment
• Opportunity for research, teaching, and individual professional development
• Competitive salary and benefits
City of Hope is an equal opportunity employer and is committed to increasing the diversity and inclusivity of its faculty. We encourage nominations of, and applications from, women, LGBTQ+, and members of racial and ethnic minority groups, as well as others who would bring additional dimension to our research, teaching and clinical missions.
About City of Hope
City of Hope delivers scientific miracles that make lives whole again. A world-leader in cancer research, treatment and prevention, doctors partner with scientists to transform laboratory breakthroughs into treatments that outsmart cancer, as well as diabetes and other life-threatening diseases. Located at the foot of the San Gabriel Mountains, 20 miles from Los Angeles, City of Hope is designated as a comprehensive cancer center, the highest recognition bestowed by the National Cancer Institute. City of Hope has been ranked as one of "America's Best Hospitals" in cancer by U.S. News & World Report for 13 years, and is #1 in the West. City of Hope offers an exceptional benefits package including: 401K, malpractice insurance, health insurance and a very competitive compensation package. City of Hope is an affirmative action and equal opportunity employer.
---
Posted July 8, 2020
Covered
Not Covered