Medical Director, Forensic Psychiatry
Denver, CO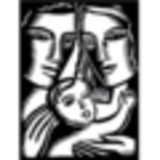 Denver Health
Denver Health
Key Info
This physician oversees behavioral health services provided at Denver City and County Jails. The physician provides direct clinical care and oversees a team of psychologists, social workers, and advanced practice providers. The Director of Forensic Psychiatry also serves as a liaison between the medical department and the Denver Sheriff's Department, conducts forensic evaluations for the courts, and provides subject matter expertise in the area of forensic psychiatry. Denver Health has a safety-net mission to provide quality care to everyone regardless of their ability to pay. This provider holds a faculty position at the University of Colorado School of Medicine. Denver Health is strongly committed to principles of equity, diversity, and inclusion in its hiring practices. 
Benefits at Denver Health include: 
•Generous benefits including 4+ weeks paid time off, CME time and allowance, & robust retirement package
•Conveniently located in Denver with access to a thriving cultural scene, diverse neighborhoods, great schools, family-friendly communities, natural beauty and 300+ days of sunshine per year
 Responsibilities
·Provides psychiatric assessment, consultation, and care in Denver City and County and for incarcerated patients
·Works collaboratively, effectively, and respectfully with Denver County Sheriffs and enforcement
Knowledge, Skills & Abilities
·Has expert knowledge of the intersection of psychiatry and the law
·Ability to communicate clearly, effectively, and comprehensively with courts, judges, law enforcement, and other professionals outside the healthcare setting both face-to-face and in writing
Education
• Doctorate Degree • Graduation from an Accredited Medical School, completed Accredited Residency Programs & fellowships for specialist, or equivalent. • Board Certified; forensic psychiatry preferred. • 3 years experience as a psychiatrist preferred
Location Denver City Jail
​
About Denver Health
Founded in 1860, Denver Health is a comprehensive, integrated health care system providing access to the highest quality health care, regardless of ability to pay. Twenty five percent of all Denver residents, or approximately 210,000 individuals, receive their health care at Denver Health. One in three children in Denver is cared for by Denver Health physicians as well. As Colorado's primary safety net institution, Denver Health provides millions of dollars in uncompensated care each year. Our values are centered on Trust, Respect and Excellence and we strive to put the patient at the center of everything we do.

DHHA has been certified by the American College of Surgeons as a Level I Adult Trauma Center and a Level II Pediatric Trauma Center. DHHA offers comprehensive medical, surgical and psychiatric care, as well as emergency, ambulatory and diagnostic services. With 525 licensed beds Denver Health Medical Center is one of the state's busiest hospitals with more than 26,000 admissions annually.
---
Posted August 3, 2020
Covered
Not Covered