Competitive compensation, Opportunity to join an excellent, established practice in beautiful Tampa Bay, FL
Brandon, FL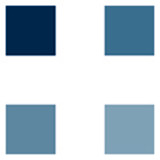 Brandon Regional Hospital
Envision -Plantation
Envision is seeking a fellowship trained Cardiac Anesthesiologist to join our established team of Brandon Anesthesia Associates. Brandon Regional Hospital is a 410 bed facility and draws patients from throughout Hillsborough County and beyond, and offers emergency room, obstetrical, and emergency surgical services round-the-clock, as well as same-day surgery services and also has Center-of-Excellence designation for spine and bariatric surgery. The hospital also has an active cardiothoracic surgery and interventional program, GI and pulmonary endoscopy program, and a neonatal intensive care unit. 
Please review the details below and kindly send me your CV if you're interested in this position!
Highlights of this opportunity:
Team consists of 14 Physicians and 25 CRNAs
Professional and team oriented practice
Diverse case mix with approx.. 30% cardiac
Approx. 350 cardiac cases, over 400 with TAVRs and Mitraclips
Combined call 1:8, 1 weekend per month
Envision Physician Services offers competitive compensation with a full Benefits starting day one – no waiting period!  Package includes medical, dental, vision, short/long-term disability, life insurance, FSA and HSA plus 401(k) with a Company match. Envision also covers 100% malpractice insurance with tail coverage.
Brandon is a family-oriented community, just a short distance from Tampa.  The Tampa Bay area offers unique and exciting experiences for everyone, ranging from a rich arts and entertainment community, major league sports and beautiful beaches.    
Respectfully,
Kristina M. Gonzalez
Clinical Sourcer, Anesthesia Division
7700 West Sunrise Blvd.  |  Plantation, FL 33322
C: 954.591.6802
E: Kristina.Gonzalez@shcr.com
www.evhc.net
About Envision -Plantation
Envision Physician Services is a multispecialty provider group and healthcare management team providing anesthesia, emergency medicine, hospital medicine, radiology, surgical services, and women's and children's health services. Our collective experience enables us to better solve complex problems and consistently give healthcare organizations confidence in our execution. Envision Physician Services serves more than 900 healthcare facilities in 48 states and employs or contracts with more than 25,200 physicians and other healthcare professionals.
---
Posted January 11, 2021