Pediatric Emergency Medicine Physicians in Tampa Bay
Brandon, FL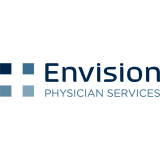 Brandon Regional Hospital
Envision-National
Brandon Regional Hospital is looking for collegial PEM physicians (BC/BE) to energize and grow a newly constructed 16 bed dedicated pediatric emergency department.
Brandon Regional Hospital is a 422-bed acute care hospital 20 minutes east of downtown Tampa. It is a full-service hospital with 5 freestanding Emergency Departments across the region.
The Pediatric ED offers 24 hours of physician coverage - (hours may vary during slow summer months). In addition, there is a nearly full complement of pediatric subspecialty physicians. The hospital currently has 16 inpatient beds and an 8 bed PICU and has recently announced a construction project to greatly expand the Children's Hospital.
Educational opportunities include teaching and mentoring adult emergency medicine residents. The Department of Emergency Medicine at Brandon Regional Hospital, in collaboration with the University of South Florida Morsani College of Medicine, received Initial Accreditation in 2018 to establish a new allopathic Emergency Medicine Residency program in Tampa, FL. The Programs is approved for Fifteen Residents per year, 45 total residents with the First class of PGY1 residents having started July 1, 2018. The Emergency Medicine Residency Program has the benefit of being a new program, offering the ability to provide a cutting-edge learning environment using the latest educational ideas and theories.
We are looking for individuals who provide excellent clinical care and have interests in such areas as: * Emergency preparedness/EMSC * QI/QA/best practices/performance metrics * Utilization of Telehealth
Brandon Regional Hospital is a 422- bed acute care hospital in Brandon Florida.
The hospital currently has 15 inpatient pediatric beds, an 8-bed PICU, and a Level III NICU. The hospital has near future plans to greatly expand the Children's Hospital.
About Envision-National
Envision Physician Services is a multispecialty provider group and healthcare management team providing anesthesia, emergency medicine, hospital medicine, radiology, surgical services, and women's and children's health services. Our collective experience enables us to better solve complex problems and consistently give healthcare organizations confidence in our execution. Envision Physician Services serves more than 900 healthcare facilities in 48 states and employs or contracts with more than 25,200 physicians and other healthcare professionals.
---
Posted June 1, 2021