Southern CA Emergency Medicine Advanced Practice
Indio, CA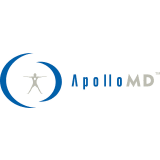 JFK Memorial Hospital
ApolloMD
JFK Memorial Hospital, Indio CA
Located in Indio, California's "City of Festivals", John F. Kennedy Memorial Hospital lies between Joshua Tree National Park and the San Bernardino National Forest in the Coachella Valley of Southern California's Colorado Desert region, just a short drive from the glamourous desert oasis of Palm Springs.  
·      16 Beds
·      50,000 Annual Volume (currently 38,000 due to Covid affects to ED Volume)
·      9% Admission Rate
·      30 hours of Physician coverage daily
·      30-36 hours of Advanced Practice coverage
·      Cerner EMR
·      Scribes
·      24/7 Cath Lab, X-ray, CT, MRI, Ultrasound
·      ABEM/AOBEM
About ApolloMD
Physician-owned, ApolloMD provides Emergency Medicine, Hospital Medicine, Anesthesia, and Radiology services. Physicians enjoy a rewarding practice setting with flexible scheduling, top income, leadership training, and diverse career paths. Through the Preferred Partnership Program, each full time physician has the opportunity to become an owner with a guaranteed rate of return.
---
Posted September 8, 2021