OB-Gyn opportuniy in KY - competitive comp, student loans, near Louisville/Nashville
Near Owensboro, KY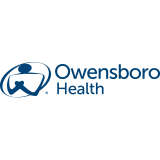 Owensboro Health Regional Hospital
Owensboro Health
Job Highlights
High Earning Potential
Loan Repayment or Assistance Offered
Non-Profit Employer
Owensboro Health is now actively recruiting two Ob-Gyn's in western Ky. If you are considering a change, or looking for your first position after residency, please see information below or contact me directly. I look forward to hearing from you.
Owensboro, KY: We are seeking obstetrics/gynecologist who will mentor and collaborate with other healthcare givers in providing superior care and quality metric outcomes. You would join a fantastic group of 2 Ob-Gyn's, 1 APRN, and a nurse midwife in an outpatient clinic attached to the new hospital with Level III NICU, OB Hospitalist Group, MFM consultation services in the same clinic, and 2 DaVinci. Group call is 1:4.
Leitchfield, KY (J-1 potential): Join a group of 2 Ob-Gyn's in a beautiful rural community on a lake setting, with less than an hour's drive to metro areas such as Louisville and Owensboro. Enjoy rural living with a nice work/life balance of 1:3 group call. Be as busy as you want to be, as this is the only women's services group in Grayson County.
Owensboro Health administration and physician leaders are committed to the growth of our obstetrics and gynecology services in western Kentucky and southern Indiana. Joining Owensboro Health Medical Group means you will have state-of-the-art equipment (2 daVinci), and work collaboratively with the regions highest trained and brightest MFM's, Ob-Gyn's, neonatologists, and other specialists to provide the best quality of women's health services in a population of nearly 400,000.
$350K - $400K compensation, based on experience; up-front bonuses, productivity incentives, 2-year guaranteed base salary, CME
Generous paid time off, health, dental, vision, employer-paid liability coverage, matching 403 (b) plans.
Family Medicine Residency program – teaching opportunities available
About Owensboro Health
Owensboro Health is a nonprofit health system with a mission to heal the sick and to improve the health of the communities it serves in Kentucky and Indiana. The system includes Owensboro Health Regional Hospital, nationally recognized for design, architecture and engineering; Owensboro Health Muhlenberg Community Hospital; Owensboro Health Twin Lakes Hospital; the Owensboro Health Medical Group comprised of over 120 Physicians and more than 100 Advanced Practice clinicians at more than 20 locations; three outpatient Healthplex facilities, a certified medical fitness facility, the Healthpark; a surgical weight loss center and program, and the Mitchell Memorial Cancer Center.
An average year in Owensboro's 477 bed hospital we have 16,000 inpatient admissions, deliver 2,000 babies and provide the region's only Level III NICU. Owensboro Health physicians perform nearly 24,000 surgical procedures, including nearly 200 open-heart surgeries. Our physicians and staff have 70,000 Emergency Department visits, more than a million outpatient visits annually. Visit our home page for more information.
---
Posted June 3, 2022