Outpatient Neurologist - Brain Health/Cognitive, Epilepsy, NM- Northern Virginia
Near Fairfax, VA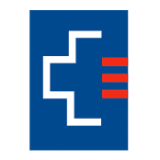 Inova Fairfax Hospital
Inova Medical Group
Inova is hiring Neurologists for our busy Neurology practices in Northern Virginia! Our preferences are currently Cognitive, Epilepsy, Sleep and MS at the moment trained.
We presently are seeking full time positions to support new locations with very competitive salary and bonus structure, and a compensation package that includes medical, dental, vision and life insurance, CME and tuition reimbursement, as well as defined contribution retirement plans.
Inova is a not-for-profit healthcare system based in Northern Virginia that serves more than 2 million people each year from throughout the Washington, DC, metro area and beyond. Inova is a comprehensive network of hospitals, outpatient services and facilities, primary and specialty care practices, and health and wellness initiatives. https://www.inova.org/
Learn more about Northern Virginia, which "offers the culture of two different worlds combining cosmopolitan skylines and country star-lit skies" at https://www.virginia.org/Regions/NorthernVirginia/.
​
About Inova Medical Group
Inova Medical Group is a team of talented and experienced physicians employed by Inova, providing world-class healthcare for the Northern Virginia and greater Washington, DC metro area.
More than 400 physicians – experts in primary care medicine and adult specialties – are located throughout the region. Our physicians work together with Inova's extensive network of hospitals and outpatient facilities.
---
Posted April 13, 2022