Sun-Drenched Arizona: Plastic & Reconstructive Surgery in Academics + Research at the University of Arizona
Tucson, AZ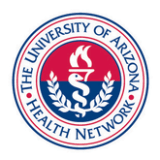 Banner - University Medical Center Tucson
Banner Health
Job Highlights
Area Is Warm Year-Round
Non-Profit Employer
Willing to Pay for Licensing
The Department of Surgery at Banner – University Medical Center Tucson is actively seeking an industrious and experienced Plastic and Reconstructive Surgeon at the Assistant or Associate Professor level to provide a full range of plastic and reconstructive surgical services at its Tucson Campus locations.
The Section of Plastic and Reconstructive Surgery is an expanding new group within the Department of Surgery. The Department of Surgery has robust programs in surgical oncology, trauma, and general surgery that support the growth of the plastic surgery program. The Section of Plastic and Reconstructive Surgery takes pride in providing an expansive array of plastic surgical procedures including reconstruction of traumatic and oncologic defects, breast reconstruction and breast reduction, microsurgery, craniomaxillofacial reconstruction, burn reconstruction, lower extremity limb salvage, body wall reconstruction, body contouring, and the care of complex wounds. Our Section offers comprehensive and multi-disciplinary surgical and medical care for the richly diverse patient population of Southern Arizona, including its underserved areas. We strive to provide not only the best evidence-based, compassionate patient care, but also expert resident and medical student education.
The successful candidate will bring an exceptional skill set, work ethic, and innovative mind to this unique and exceptional opportunity to participate in shaping the future of Plastic and Reconstructive Surgery at the University of Arizona- Banner Medical Center. The Section has the support of a highly acclaimed medical center and academic program. The successful candidate will receive an academic appointment that is commensurate with their experience and qualifications.
Minimum Requirements
ABS BC/BE
Fellowship-Trained in MIS Plastic & Reconstructive Surgery
3+ years attending experience
About Banner Health
You want to help lead change in the health care field – rather than just react to it. You want to spend your time doing what you do best – caring for patients. You belong at Banner Medical Group (BMG) and Banner – University Medicine Group (BUMG).As Banner Health's employed physician group with more than 1,300 physicians and advanced practitioners across more than 65 specialties, BMG, is transforming the delivery of care. This transformation can most clearly be seen in our Patient-Centered Medical Home (PCMH) implementation. Through PCMH, we're organizing care around patients, working in teams and coordinating and tracking care over time. The end result is the highest quality and most efficient delivery of patient care.For physicians working in their own practices, we have two different paths to lead you to a colorful career with Banner Health.We also offer faculty positions at Banner – University Medicine Center in partnership with the University of Arizona.
---
Posted March 31, 2022