Practice Medical Pain Management with MultiCare - Enjoy Work-Life Balance and Competitive Compensation
Gig Harbor, WA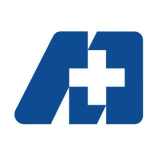 MultiCare Tacoma General Hospital
MultiCare Health System
Job Highlights
Top pick in specialty
Loan Repayment or Assistance Offered
Flexible Schedule
Willing to Pay for Licensing
MultiCare is seeking a BC/BE experienced Medical Pain Management - Non-Interventional physician to join a well-established multi-disciplinary pain program in the Pacific Northwest. This is a clinic based position, which includes medication management and in office procedures such as trigger point injections, occipital nerve blocks and Botox. This position does not include interventional pain management procedures. This is a full-time position located at our multi-specialty clinics in Gig Harbor and Tacoma, WA.
Competitive salary, a full array of benefits, a healthy work/life balance, and a great location makes this an ideal choice for the provider who is looking to experience the best of Northwest living: from big-city amenities to the pristine beauty and recreational opportunities of the great outdoors.
What You Will Need:
Two years of practice experience in pain management or one year Pain Management fellowship.
Successful completion of an US residency and fellowship in a pain management related specialty (PM&R, Anesthesiology or Neurology)
Board certified/eligible at time of employment
Licensed in the state of WA by the time of employment
DEA, NPI & prescriptive authority
Current BLS for Healthcare Providers certification by the American Heart Association
For more information and a complete opportunity overview, please contact Shelley Haugen, Senior Recruiter at shaugen@multicare.org.
About MultiCare Health System
At MultiCare, we've been caring for our community for well over a century, since the founding of Tacoma's first hospital. And today, we are the largest not-for-profit, community-based, locally governed health system in the state of Washington. With more than 20,000 team members, including employees, providers and volunteers, we work together to support the health and wellness of the communities we serve.
---
Posted April 13, 2022