100% Inpatient Vascular Neurohospitalist with Rochester Regional Health
Rochester, NY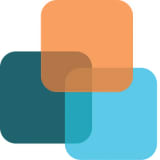 Rochester General Hospital
Rochester Regional Health
Job Highlights
Top pick in specialty
High Earning Potential
Easy Call Schedule
Non-Profit Employer
Home to more than 50 recognized leaders, Rochester Regional Health's Neuroscience Institute is dedicated to providing comprehensive care for a wide range of injuries and diseases affecting the brain, spine, nerves, and muscles. We believe in empowering our providers to provide new models of full-range care, treatments and utilize innovative technologies.
Highlights Include
100% inpatient work
7 on/7 off Schedule
Our State of the Art Center for Critical Care Tower houses a brand new Neuro ICU, and 100+ private patient rooms.
CARF accredited facilities
Certified Comprehensive Stroke Center
State of the art biplane suite with two biplanes
Research initiatives are available and supported, but not contractually required. Current clinical trials include: Pointi, Atach2, Respect-esus, and mariss, among others.
HIGH STROKE VOLUME - Rochester General Hospital = 1,000 strokes/year
A lucrative above market (non-RVU based) guaranteed base salary with a quality incentive
Defined Benefit Pension Plan, 403(b) and 457(b)
Signing bonus
Fully covered relocation services
I would love to tell you more about this opportunity. Please email me directly at Jessica.yaeger@rochesterregional.org at your earliest convenience.
Community Description
The Rochester area feature excellent public and private schools, and a variety of housing options. As the third-largest city in New York State, Rochester offers diverse cultural including the Rochester Philharmonic Orchestra, GeVa Theater Center, Rochester International Jazz Festival, as well as easy access to Manhattan, Boston, Washington, DC and Philadelphia. The area also offers recreational opportunities year-round with the Finger Lakes, the Adirondacks, and surrounding ski-resorts and state parks. Greater Rochester also boasts a thriving food, brewery, and winery culture, exceptional college and universities and is one of the top golf destinations in America.
​
About Rochester Regional Health
Rochester Regional Health is an integrated health services organization serving the people of Western New York, the Finger Lakes and beyond. The system provides care from 150 locations, including five hospitals; more than 100 primary and specialty practices, rehabilitation centers and ambulatory campuses; innovative senior services, facilities and independent housing; a wide range of behavioral health services; and ACM Medical Laboratory, a global leader in patient and clinical trials. The Rochester region's suburbs feature excellent public and private schools, and a variety of housing options. The Rochester region offers diverse cultural and recreational opportunities year-round, including the Rochester Philharmonic Orchestra, GeVa Theater Center, Rochester International Jazz Festival, as well as easy access to Manhattan, Boston, Washington, DC and Philadelphia, the Adirondacks and the Finger Lakes. Rochester Regional Health is an Equal Opportunity / Affirmative Action Employer. Minority/Female/Disability/Veteran
---
Posted May 3, 2022