Family Medicine Physician – The Everett Clinic
Marysville, WA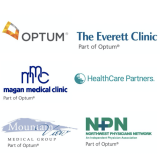 The Everett Clinic - Smokey Point
Optum
Key Info
Want to bring your passion to work and your practice to life?
The Everett Clinic is a physician-led, close-knit team that has been long-respected in the Pacific Northwest. We're passionate about patient care. We're leading the state of Washington toward better healthcare practices. And we're looking for amazing physicians like you.
SERVE YOUR PATIENTS.
You'll have
• Medical Autonomy: Practice medicine in a way that's fulfilling to you with the freedom to manage the care of your patients the way you feel best.
• A Robust Healthcare System: Have access to 30+ surgical and subspecialties.
LOVE YOUR TEAM.
You'll gain
• Dedicated support: You will work closely with a dedicated Medical Assistant, and RN. Clinical Pharmacist, PA-C extender, and scribe support also available.
• A culture of collaboration: We partner within teams, across roles, and between specialties.
BECOME YOUR BEST.
You'll enjoy
• Balance: Complete a full-time schedule in a 4-day work week with flexible shifts, and phone call only with 24-hour RN triage.
• Professional development: Receive ongoing opportunities to build your skills and grow your career with CME, license reimbursement, leadership pathways, and partnership track.
PLUS!
You'll get
• An industry-leading package: Enjoy highly competitive compensation and benefits, including a bonus plan of up to $100,000.00, relocation assistance, and other great benefits.
About Optum
Our family is excited to join Optum!
Ahead of us is a world of opportunity. We're changing health care for the better by improving access to affordable, high-quality care, and working together to improve the patient experience. That takes passion, commitment, intense focus and the ability to contribute effectively in a highly collaborative team environment. All of this together is your time to do your life's best work.
---
Posted August 7, 2020
Covered
Not Covered