Locums Surgical Pathologist with Lahey Hospital & Medical Center | June-September Coverage
Burlington, MA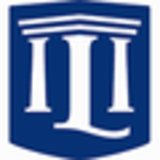 Lahey Hospital & Medical Center, Burlington
Beth Israel Lahey Health
Description
The Department of Pathology and Laboratory Medicine at Lahey Hospital & Medical Center is seeking a board-certified surgical pathologist.
Available for a locum tenens assignment starting June 1, 2021, until September 1, 2021, and is able to cover services in the anatomic pathology department that currently includes twelve pathologists with a wide range of subspecialty expertise.
Responsibilities include sign-out of general surgical biopsies and resections as well as participating in autopsy and frozen section services.
Good communication skills and desire to work collaboratively with pathology staff and clinical colleagues are required.
MA state license required
About the Anatomic Pathology Department:
Processes over 37,000 surgical specimens, 11,000 gynecologic cytology and 6000 non-gynecologic cytology specimens per year.
It provides subspecialty expertise in breast pathology, GI pathology, medical renal pathology, dermatopathology, gynecologic pathology, cytopathology, neuropathology, transplant pathology as well as hematopathology among others.
Provides consultative services to other hospitals within the Beth Israel Lahey Health System.
Lahey Hospital & Medical Center, a founding member of Beth Israel Lahey Health System, is a physician-led, multi-disciplinary group. It serves 3,000 patients every day through 345-inpatient hospital beds, ambulatory care center, 24-hour emergency department and American College of Surgeons verified level I trauma center. We are a teaching hospital of Tufts University School of Medicine. We are located just outside Boston and a short drive to the lakes and mountains of New England.
Interested candidates should forward cover letter and CV to:
Sheida Sharifi, MD., PhD.
Vice-Chair Department of Pathology Lahey Hospital & Medical Center,
Sheida.Sharifi@lahey.org
and Kate Schnabel, Sr. Physician Recruiter, Lahey Hospital & Medical Center
Kathryn.A.Schnabel@lahey.org
About Beth Israel Lahey Health
Beth Israel Lahey Health brings you the comfort of knowing your health is always in the best hands, in a place that's closer to home. Our nationally recognized specialists, superb primary care physicians and award-winning hospitals and services make it easy for you to become and stay healthy. At Lahey Health, we offer services you can count on throughout your life, and with a full spectrum of seamlessly integrated and accessible resources and a smart approach to delivering care, we're with you every step of the way. Lahey Health has more than 1,400 local providers in adult and pediatric primary care and almost every medical specialty.
Diversity is a core value at Beth Israel Lahey Health. We are passionate about building and sustaining an inclusive and equitable working and learning environment for our staff. We believe every member on our team enriches our diversity by exposing us to a broad range of ways to understand and engage with the world, identify challenges, and to discover, design and deliver solutions.
---
Posted April 2, 2021
Covered
Life Health Dental Vision Disability Insurance
Not Covered
Loan Repayment Assistance
Loan Repayment Assistance