Opening with Beth Israel Lahey Health for Nocturnal-Cross Coverage at Beverly Hospital
Beverly, MA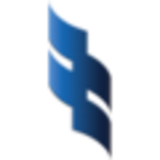 Beverly Hospital
Beth Israel Lahey Health
Key Info
Seeking a Nurse Practitioner/Physician Assistant for Beverly Hospital for nocturnal cross-coverage.
Responsibilities:
Receive and return pages/answer questions and order necessary medications, labs, EKG's, and imaging.
Notify in-house nocturnal hospital medicine attending with any questions or concerns about the patient or need further assistance in patient with declining conditions. This includes, but is not limited to: falls (unwitnessed and witnessed with or without full anticoagulation or injury), new onset altered mental status, brain attack, acute chest pain, respiratory distress, active GI bleed, and acute abdomen.
On as needed basis, a nocturnist can call you to help with admissions in cases of high volume.
Contact covering physicians for other services that may be warranted overnight through the operator
Contact radiology to obtain a preliminary reading on any imaging ordered overnight.
Update the handoff system regarding pertinent changes in medical treatment.
At least one year of Advanced Practice experience in Hospital Medicine, Critical Care or other related field qualifications.
Part time: 7 shifts every 28 days (12 hr shifts) 7pm-7am
Full time: 14 shifts every 28 days (12 hr shifts) 7pm-7am
Education:
Physician Assistant: Graduate of an accredited Physician Assistant Program.
Documentation of registration for next NCCPA Board administration or successful completion of NCCPA Board and maintenance of appropriate CME.
Advanced Cardiovascular Life Support (ACLS) certification required.
​
Nurse Practitioner: Graduate of a Masters Program in Nursing.
Maintain currency through Clinical Education Units.
Advanced Cardiovascular Life Support (ACLS) certification required.
Licensure/Certification:
Current Massachusetts license
DEA number and Mass Department of Public Health Division of Food and Drug Restricted Substances registration number as appropriate.
Written prescription privilege protocols signed by all attendings with whom the individual will be working
About Beth Israel Lahey Health
Beth Israel Lahey Health brings you the comfort of knowing your health is always in the best hands, in a place that's closer to home. Our nationally recognized specialists, superb primary care physicians and award-winning hospitals and services make it easy for you to become and stay healthy.At Lahey Health, we offer services you can count on throughout your life, and with a full spectrum of seamlessly integrated and accessible resources and a smart approach to delivering care, we're with you every step of the way.Lahey Health has more than 1,400 local providers in adult and pediatric primary care and almost every medical specialty. Find your way to better health care today.
---
Posted January 5, 2021
Covered
Not Covered