Inpatient Adult Psychiatrist Position in Fort Worth, TX
Fort Worth, TX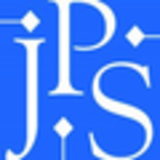 JPS Health Network
Acclaim Physician Group, Inc.
Key Info
Acclaim Physician Group and JPS Health Network are looking for a full time Inpatient Psychiatrist to join the Department of Psychiatry's growing team.
The Behavioral Health services are designed around a collaborative multi-disciplinary team that includes psychiatrically trained Physicians, Advanced Practice Providers, Social Workers, Peer Recovery Support Specialists, MH technicians, a Clinical Pharmacist, and a nursing staff that is experienced, committed to excellence and highly collaborative.
Faculty will provide leadership, direct clinical care, and administrative supervision of clinical services through comprehensive evaluation, diagnosis, and treatment planning. Faculty have the opportunity to supervise residents in psychiatry, family medicine and emergency medicine in addition to medical, PA, and nursing students.
Behavioral Health Services provided include:
Adult and Adolescent inpatient and outpatient services
28-bed long term care unit (Adults)
98-bed inpatient unit (Adults and Adolescents) * Med/psych unit
Comprehensive Consultation and Liaison services including trauma consultations
24-hour Psychiatric Emergency Center – 20,000 visits per year
Assessment Center including an Urgent Walk-in Clinic
5 Outpatient Clinics and 4 Community-based Partial Hospital Programs
Psychological and Neuro-psychological Testing services
Schedule: Full Time – Monday-Friday. The provider in this role would be covering adult inpatient services at Trinity Springs Pavilion.
Required Education and Experience:
Current Medical Doctor (M.D) or Doctor of Osteopathy (D.O.) degree from an accredited school of medicine.
Residency and/or Fellowship training in Psychiatry.
Required Licensure/Certification/Specialized Training:
Current, unrestricted medical license to practice in the State of Texas.
Board Certification or Board Eligible.
About Acclaim Physician Group, Inc.
Acclaim is a multispecialty medical practice group comprised of over 350 providers serving Tarrant County's JPS Health Network in specialties ranging from primary care to general surgery and trauma. Our goal is to provide high quality, compassionate care for every patient, every time.
As the county hospital system, JPS has been serving the residents of Tarrant County for over 100 years. In addition to providing great care, JPS is also an urban teaching hospital with a long history of training physicians and medical students. JPS offers 18 residency and fellowship programs. With 72 resident slots, the JPS Family Medicine residency is the largest in the country.
The hospital is located in the heart of The Magnolia Village and Medical District of Fort Worth, the 17th-largest city in the U.S. and one of "America's Most Livable Communities." We have a thriving center of culture, commerce, the Historic Stockyards, remarkable museums, a vibrant and clean downtown area, Botanical Gardens and great annual events!
---
Posted June 23, 2020
Covered
Not Covered