Dermatology Opportunity with Excellent Compensation and Quality of Life
Cambridge, MA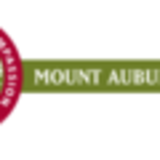 Mount Auburn Hospital
Dermcare Physicians & Surgeons
Key Info
Widely viewed as the intellectual, medical and historic capital of the United States, Boston, is an internationally acclaimed cosmopolitan city with a rich tradition and culture.
Here are a few highlights of New England's unofficial capital:
__________________________________________________________
Metro population exceeding 5 million
World-class amenities in the areas of arts, dining, and shopping
Nationally recognized public and private schools
Championship level professional sports, award winning museums, historic public parks, and outdoor shopping and music venues
Ranked by Forbes as "America's Smartest City", Boston features more than 100 colleges and universities in the metro area
Group practice consisting of highly skilled dermatologists, Mohs, and oculoplastic surgeons
Practice within an established business with 4 convenient locations in the Boston metro area
Growth oriented practice - custom design your practice within in supportive, responsive environment dedicated to providing opportunities for both personal and professional growth
Fully integrated electronic medical records technology enhances patient communication
Full-time practice administrator
A flexible schedule provides a great quality of life (your choice 3 or 4-day work week)
Generous compensation, bonus formula, and lucrative benefits package
Stable, reputable group offering an optional partnership track
Pristine office spaces with state-of-the-art technology
High touch patient care is our specialty
Uncapped income potential
About Dermcare Physicians & Surgeons
Dermcare Physicians and Surgeons is a successful dermatology practice in the greater Boston area. We are a collaborative group, consisting of dermatologists who share an interest in medical, cosmetic and surgical dermatology, and plastic and oculoplastic surgeons. We are looking to hire dermatologist leaders and innovators who want to make a difference in patients' lives, and who at the same time strive for a work-life balance themselves.
---
Posted August 26, 2020
Covered
Not Covered