Community Endocrinology - North of Boston - FT or PT
Medford, MA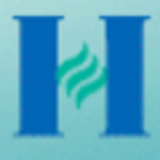 MelroseWakefield Healthcare
Tufts Medical Center
We are a physician-directed, community-based medical group providing the highest level of medical care to our patients in the most convenient, cost-effective manner possible.
Tufts MC Community Care, formerly Hallmark Health Medical Associates, has more than 90 providers offering primary care and specialty services. We elevate the value of health care for patients – at the intersection of quality, cost, and service – by delivering robust support for our physicians. We want you to have everything you need to excel and grow. That's why we offer a comprehensive on-boarding program, supportive administrative services, flexible scheduling, and more. We emphasize work/life balance for all providers and employees, because quality of life is critical to delivering quality care.
Tufts MC Community Care is affiliated with MelroseWakefield Hospital and Lawrence Memorial Hospital of Medford, with access to specialists at Tufts Medical Center and Floating Hospital for Children for highly specialized care.
Led by clinical, practicing physicians
Deliver comprehensive and personalized on-boarding, including shadowing, networking, coding training, and leadership meetings
Competitive compensation and benefits package
Full-time equivalency receives 8 weeks of PTO
Creative scheduling - office hours 7:30am-3:00pm with one "late" day 11:00am-7:00pm
Full malpractice coverage from the day you start, including tail
Collegial group comprised of 4 MDs and 2 NPs
Call schedule shared between both hospital campuses
Clinical support from skilled Certified Diabetes Educators and Registered Dieticians
Physician mentoring program
Fully integrated EMR with Dragon capabilities
Focus on quality, panel size and coordination of care, not just productivity
CME support – yearly reimbursement plus free CME credits within our system annually
Located just 6 miles north of Boston and an easy drive to the ocean, boating, hiking, skiing, museums and more!
About Tufts Medical Center
At Tufts we strive to be a people focused organization where we encourage and support each physician to pursue their clinical, academic and educational interests. We provide high quality care and foster a work environment that is flexible and in-tune with the desires of a modern workforce that values work/life balance.
Join a clinically renowned system devoted to delivering high quality care at a lower cost to patients. Tufts is the principal teaching hospital for Tufts University School of Medicine. At the forefront of education, research and training for the next generation of physicians, we conduct groundbreaking basic, clinical and health policy research and are in the top 10 percent of independent institutions receiving federal research funding. Our quality initiatives consistently place us in the top 15% of all hospitals in the Vizient system.
---
Posted December 3, 2020