Join Our Neurology Team with St. Peter's Health Medical Group | Sign-on Bonus | One of America's Top Dream Towns
Helena, MT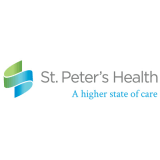 St. Peter's Hospital
St. Peter's Health
Job Highlights
Less than 3 Hours from a Ski Resort
Less than 1 Hour from a Large Lake
Less than 3 Hours from Hunting Areas
We are recruiting a Neurologist to join our growing practice. This is an employed position with St. Peter's Health Medical Group. Benefits offered to employees include health, dental, vision, disability, and life insurance, as well as a 403B plan, pension, cafeteria plan, and on-site child care center.
Nestled at the base of the Rocky Mountain Front, St. Peter's Health is a progressive, independent regional health care system in Helena, Montana's state capital. Our services include outpatient primary care /specialty clinics, ambulance services, rehabilitation care, and urgent care facilities.
We were named one of the top 100 community hospitals by the Chartis Center for Rural Health (2021).
We were recognized as one of the favorite places to work in Helena (2021).
We recently completed a $9 million surgical suite/central processing remodel and expansion (2020).
We opened a dedicated, physician-led outpatient Wound Care Center (2020).
We launched a community paramedicine and mobile crisis response team (behavioral health) program to provide care outside our walls to improve the well-being of our community (2020).
About Helena:
Helena is an outdoor mecca. Five lakes, three golf courses, and a ski resort are just outside town. You won't spend much time in your car (the average commute time is under 12 minutes). Still, you have plenty of opportunities to put in the miles by foot or bike with 70+ miles of trails accessible from many places in town, including our historic downtown, our main campus and maybe your own backyard.
If you want to get out of town, we're located between Yellowstone and Glacier National Parks, and you can make it to either after work on Friday for a weekend get-away. Helena also is home to an airport, with direct flights to multiple western and mid-western destinations. With around 60,000 residents, the Helena-area school system is exceptional, the arts are thriving, and the outdoors are calling.
About St. Peter's Health
We are a nonprofit health care system located in Helena, Montana. Our services include but are not limited to a 99-bed acute care hospital, physician clinics, cancer treatment center, 24-bed behavioral health unit, urgent care clinics, home health and hospice care, dialysis center and ambulance services.
We provide services to an estimated 97,000 residents from a five-county area (Lewis and Clark, Broadwater, Powell, Meagher and Jefferson counties).
We are overseen by a volunteer board of directors that includes leaders and health experts who are committed to ensuring we provide exceptional health care to our community.
St. Peter's is a DNV-GL Health Care accredited organization. We are committed to working closely with DNV-GL Health Care to continuously improve safety and quality across our organization. In August 2021, we become the first hospital in Montana to receive ISO-9001 quality management certification.
---
Posted April 21, 2022