Eastern Region Medical Director- Inpatient Psychiatrist
Alexandria, VA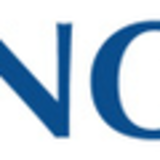 Inova Mount Vernon Hospital
Inova Medical Group
Key Info
Come join our growing Behavioral Health team and make each day impactful for our beautiful community!
Inova Behavioral Health supports Inova's overall mission, promoting total wellness – mind and body – by offering a full spectrum of mental health and addiction treatment services to the surrounding Northern Virginia and Washington, DC, metropolitan community.
Inova Mount Vernon is seeking a Medical Director to lead our growing program: Our inpatient unit provides our clients with safety, structure, and stabilization provided by our experienced team of psychiatrists, nurse practitioners, counselors, and case managers. Therapeutic group activities, including creative art therapy, are held throughout the day. ECT (electroconvulsive therapy) treatments are provided on a case by case basis at the Inova Mount Vernon Hospital location. This is a hybrid clinical and an administrative role
Inova Health System serves more than two million people each year throughout the region. Inova is consistently ranked among the top healthcare providers in the United States and is home to the Inova Children's Hospital, Women's Hospital, Heart and Vascular Institute, the Schar Cancer Institute, The Center for Personalized Health and Translational Medicine. Inova is shaping the future of health through the integrated network of hospitals, urgent care, primary and specialty care and outpatient care that includes Behavioral Health.
As a result of growth and expansion, Inova seeks Behavioral Health Physicians to diagnose and treat patients in the adult, child &adolescent services. As a behavioral health physician, you will develop and foster team partnerships, collaborate with case management and the multi-disciplinary team of healthcare providers.
Graduate school of medicine VA license, or able to obtain a VA License Board Certified
​
About Inova Medical Group
Inova Medical Group is a team of talented and experienced physicians employed by Inova, providing world-class healthcare for the Northern Virginia and greater Washington, DC metro area.
More than 400 physicians – experts in primary care medicine and adult specialties – are located throughout the region. Our physicians work together with Inova's extensive network of hospitals and outpatient facilities.
---
Posted February 25, 2020
Covered
Not Covered