Serve US Active Duty, Families, Veterans as a civilian Internal Medicine Physician at Fort Bliss, TX
Fort Bliss, TX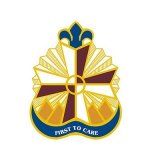 William Beaumont Army Medical Center
Defense Health Agency Civilian Corps
Key Info
We are currently offering a rewarding opportunity as a BC Internal Medicine Physician, within the Department of Medicine, at William Beaumont Army Medical Center, El Paso TX, working as a Civilian employed provider.
Enjoy Work Life Balance and re-connect with your family and YOURSELF!
For almost two centuries, William Beaumont Army Medical Center (WBAMC) has provided care for eligible patients (currently over 95,000 Tricare beneficiaries). WBAMC health network includes six patient-centered medical homes throughout Fort Bliss, the El Paso community, and White Sands Missile Range, New Mexico.
WBAMC, a Level III-certified Trauma center, supports El Paso County. The main hospital campus sits on half-a-million square feet of floor space and consists of twelve floors. WBAMC is easily accessible and offers ample free parking, a dining facility, barber shop, chapel, credit union, and more. WBAMC offers an array of programs in many medical disciplines and has close partnerships with higher learning institutions and the attached Veteran's Administration facility.
WBAMC cultivates talented medical professionals into tomorrow's medical leaders through education and cutting-edge research. The staff members of William Beaumont strive to provide patient-centered, holistic care while promoting a safe environment of care in support of a System for Health that improves health and fitness in our community. WBAMC provides innovative, life-saving care to the largest power projection platform in the Army in support of any mission, anytime, anywhere.
May be required to work nights, weekends, holidays, and/or on call as required by the mission.
Medical malpractice liability insurance is not required
**Opportunity Highlights:**
Medical malpractice liability insurance is not required
Any state license qualifies for this opportunity.
Excellent Federal Benefits - https://www.usa.gov/benefits-for-federal-employees
---
Posted April 23, 2020
Covered
Not Covered