Abdominal Radiologist: Actively Interviewing at University of Arizona
Tucson, AZ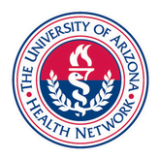 Banner - University Medical Center Tucson
Banner Health
The University of Arizona – Department of Medical Imaging is seeking a fellowship-trained radiologist to join the Division of Abdominal Imaging. Appointment rank is commensurate with experience. We are seeking intellectually curious, team-oriented candidates who are excellent clinical Abdominal/Body Imaging specialists and enthusiastic educators. An affinity toward innovation and investigation is also welcome.
Job Responsibilities
· Contribute to a strong academic division that provides comprehensive clinical service with a spirit of innovation as an engine for growth, value, and service.
· Participate in weekday clinical work and weekday/weekend call coverage while ensuring the delivery of timely, high-quality clinical care.
· Collaborate with to improve service and quality to for the betterment of our patients.
· Provide instruction for the Residency, Fellowship and Medical Student educational programs by preparing and administering lectures and reviewing cases.
· Participate in interdisciplinary conferences, conferring with other services concerning issues affecting Medical Imaging.
· Support innovative research and serve as a willing collaborator with clinical and translational researchers.
Department Overview
Abdominal Imaging is offered at all 3 Tucson locations. CT scanners include two Toshiba Aquilion CT scanners, two Siemens Definition AS CT scanners, a Siemens Flash, a Siemens Edge, and a GE Revolution HD CT scanner.
For study purposes, a 3T research MRI scanner was purchased with funds for Research. The instrument is part of the university core facilities and supports research from 18 NIH-funded labs at the University of Arizona.
Top-Rated City
Warm weather, 286+ days of sunshine and picturesque mountains in every direction are a few of the attributes that make Tucson a grand destination. Tucson is a metropolis rich in culture and outdoor activities such as hiking and mountain biking.
About Banner Health
You want to help lead change in the health care field – rather than just react to it. You want to spend your time doing what you do best – caring for patients. You belong at Banner Medical Group (BMG) and Banner – University Medicine Group (BUMG).As Banner Health's employed physician group with more than 1,300 physicians and advanced practitioners across more than 65 specialties, BMG, is transforming the delivery of care. This transformation can most clearly be seen in our Patient-Centered Medical Home (PCMH) implementation. Through PCMH, we're organizing care around patients, working in teams and coordinating and tracking care over time. The end result is the highest quality and most efficient delivery of patient care.For physicians working in their own practices, we have two different paths to lead you to a colorful career with Banner Health.We also offer faculty positions at Banner – University Medicine Center in partnership with the University of Arizona.
---
Posted February 17, 2021