Grow Your EM Career with TeamHealth - Leadership and Growth Opportunities to Further Your Career
Asheville, NC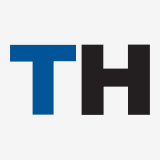 Mission Hospital
TeamHealth
Key Info
TeamHealth has an exciting opportunity for a full-time experienced academic Emergency Medicine physician to lead our team as Emergency Medicine Residency Program Director at Mission Hospital located in Asheville, North Carolina.
The ideal candidate will oversee the development, application and the maintenance of certification of the program in compliance with Accreditation Council for Graduate Medical Education (ACGME) requirements and the Policies and Procedures of the Sponsoring Institution. This leadership opportunity will be available starting spring 2021 with the program scheduled to open June 2022.
Candidates must possess excellent interpersonal, administrative, and team-building skills. You will enjoy having complete hospital dedication and financial support for developing a top-quality program.
Responsibilities:
Clinical Teaching and Supervision of Residents
Core Program Clinical Teaching
General Administration
GME Committees/Meetings
GME Lecturing/Teaching Conferences
GME Recruiting/Interviewing
GME Research/Scholarly Activity
Resident Evaluation/Mentoring
Program Evaluation
Position Highlights:
Employed opportunity with access to full medical, dental and vision benefits
Access to leadership development programs such as Leadership Education and Development (LEAD), Coach Development Academy (CDA), National Medical Leadership Conference (NMLC) and diversity and inclusion programs
Access to professional development tools, educational resources and CME through TeamHealth Institute
Medical practice insurance coverage
Association with a leading physician practice in the U.S.
Stability of a respected industry leader
Leadership and growth opportunities to further your career
Access to TeamHealth's clinician wellness program
About TeamHealth
At TeamHealth, our purpose is to perfect physicians' ability to practice medicine, every day, in everything we do. Through our more than 20,000 affiliated physicians and advanced practice clinicians, TeamHealth offers outsourced emergency medicine, hospital medicine, critical care, anesthesiology, orthopedic hospitalist, acute care surgery, obstetrics and gynecology hospitalist, ambulatory care, post-acute care and medical call center solutions to approximately 3,300 acute and post-acute facilities and physician groups nationwide. Our philosophy is as simple as our goal is singular: we believe better experiences for physicians lead to better outcomes—for patients, hospital partners and physicians alike. Join our team; we value and empower clinicians. Partner with us; we deliver on our promises. Learn more at www.teamhealth.com.
---
Posted October 2, 2020
Covered
Not Covered