Warm Weather Location - Senior Medical Director (Chief) - Clinical Genetics and Metabolism
Fort Worth, TX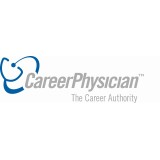 Cook Children's Medical Center
CareerPhysician, LLC
Key Info
Cook Children's Health Care System (CCHCS) located in Ft. Worth, Texas is a not-for-profit, nationally recognized pediatric health care organization comprised of a Medical Center, Physician Network, Home Health company, Pediatric Surgery Center, Health Plan and Health Foundation. Cook Children's Medical Center is a freestanding 443-bed quaternary care pediatric hospital that is consistently ranked by US News and World Report. The integrated system has more than 60 primary and specialty care offices throughout North and West Texas, serving a 23-county referral network. The Cook Children's Physician Network is the largest pediatric multi-specialty physician group in its service area with over 600 employed specialty and primary care providers.
Position Highlights:
The Senior Medical Director will oversee and work closely with the Directors of Clinical Genetics and Metabolism to establish the strategic vision for the future of the program.
Overseeing a robust Department of Genetics consisting of 7 clinical geneticists, 2 metabolic geneticists, a board-certified genetic counselor, a clinical genetics and a metabolic genetics nurse practitioner, 2 metabolic dietitians, a social worker and 5 case managers.
Endowment opportunities available to pursue clinical research with support including campus IRB, grant writing, research nurses, a dedicated PhD statistician, as well as the teaching of medical students.
Broad pediatric sub-specialty platform with 35 Departments represented and 40 outpatient primary care clinics in the Cook Children's network provides partnership opportunities for genetic program development in other specialty areas.
Highly successful health care system known nationally for its leadership in quality and patient safety.
Competitive compensation and benefits package, no state income tax and a strong economy in one of the fastest growing areas of the United States.
About CareerPhysician, LLC
CareerPhysician is a nationally respected executive search and leadership consulting firm with over 20 years of unprecedented success collaborating with children's hospitals, academic medical centers and colleges of medicine. CareerPhysician has seen first-hand the indelible impact transformational physician and C-suite leaders can have on establishing productive cultures characterized by diversity, quality and wellness and yielding high-functioning teams capable of delivering strong fiscal performance and academic achievement.
---
Posted September 24, 2020
Covered
Not Covered