Seeking additional Bariatric Surgeon to join a growing practice in KY
Owensboro, KY
Job Highlights
Loan Repayment/Assistance
Not for Profit Employer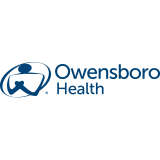 Owensboro Health Regional Hospital
Owensboro Health
Owensboro Health has an excellent opportunity for an additional bariatric surgeon to join the Owensboro Health Surgical Weight Loss Center and bariatric surgery program. The practice includes a dedicated, experienced team including a bariatric surgeon, physician assistant, registered dietitian, psychologist and nurse navigator.
Established in early 2018, Owensboro Health's surgical weight loss program is about more than just a surgery. Our team is supported by the full network and capabilities of Owensboro Health. With more than 250 providers covering an 18-county area, Owensboro Health is ready to support patients in this life-changing, health-improving journey and give them the best possible chance of success.
Candidates must be board-certified or board-eligible in general surgery with advanced fellowship training in bariatric surgery.
About Owensboro Health
Owensboro Health is a nonprofit health system with a mission to heal the sick and to improve the health of the communities it serves in Kentucky and Indiana. The system includes Owensboro Health Regional Hospital, nationally recognized for design, architecture and engineering; Owensboro Health Muhlenberg Community Hospital; Owensboro Health Twin Lakes Hospital; the Owensboro Health Medical Group comprised of over 120 Physicians and more than 100 Advanced Practice clinicians at more than 20 locations; three outpatient Healthplex facilities, a certified medical fitness facility, the Healthpark; a surgical weight loss center and program, and the Mitchell Memorial Cancer Center.
An average year in Owensboro's 477 bed hospital we have 16,000 inpatient admissions, deliver 2,000 babies and provide the region's only Level III NICU. Owensboro Health physicians perform nearly 24,000 surgical procedures, including nearly 200 open-heart surgeries. Our physicians and staff have 70,000 Emergency Department visits, more than a million outpatient visits annually. Visit our home page for more information.
---
Posted June 28, 2021