Mayo Clinic Florida: Academic Primary Care Internal Medicine
Jacksonville, FL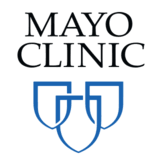 Mayo Clinic Hospital in Florida
Mayo Clinic
Job Highlights
Area Is Warm Year-Round
Non-Profit Employer
Willing to Pay for Licensing
Mayo Clinic in Jacksonville, Florida seeks an Internist to join its Community Internal Medicine Practice. The Division of Community Internal Medicine is seeking a board certified or board eligible internist with academic and/or research experience who has administrative leadership and clinical expertise in primary care.  The preferred candidate would have 3-5 years of clinical experience with academic and/or research experience.
There are ample opportunities for teaching residents and fellows, as well as the pursuit of clinical and translational research projects. The academic practice at Mayo offers a diversity of experiences with opportunities for education, research, administration, committee membership, and clinical collaboration.  This position includes an academic appointment with the College of Medicine, Mayo Clinic. A commitment to quality patient care and medical education is expected.
About Mayo Clinic
Mayo Clinic is ranked as the best hospital in the nation for 2020-2021 by U.S. News and World Report. Our multi-disciplinary group practice focuses on providing high quality, compassionate medical care. We are the largest integrated, not-for-profit medical group practice in the world with approximately 4,800 physicians and scientists across all locations working in a unique environment that brings together the best in patient care, groundbreaking research and innovative medical education.  Mayo Clinic Health System connects Mayo Clinic's respected expertise with Mayo's community-focused multi-specialty groups in over 70 communities. We offer a highly competitive compensation package and exceptional benefits. 
---
Posted July 5, 2022