Addiction Medicine Physician - Full Time
Riverside, CA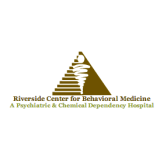 Pacific Grove Hospital
Acadia Healthcare
(Full-Time) Addiction Medicine Physician
Join our team at Pacific Grove Hospital, Riverside, CA
Pacific Grove Hospital, located within an hour of both Los Angeles and Anaheim in Riverside, is one of Southern California's premier inpatient treatment centers for mental health concerns, addiction, and co-occurring disorders. Offering inpatient and outpatient levels of care for adults age 18 and older of all genders.
 At Pacific Grove Hospital, every element of our skills-based care is customized to fit the needs of each patient. We offer a variety of evidence-based therapies to further personalize each patient's experience, including 12-Step meetings, grief and loss management, educational groups, and art therapy. For military members and other first responders, Pacific Grove Hospital provides a trauma-exposed professionals program that helps those whose careers put them at risk for multiple types of trauma recover from related disorders.
Qualifications:
Licensed Physician in the state of California
Active Dea-X waiver
Ability to work hours to meet the needs of our clients
Experience in addiction treatment preferred
For more information, please contact Debbie Hughes - debbie.hughes@acadiahealthcare.com or 615.861.7581 or call/text 615.779.8088
About Acadia Healthcare
Acadia is a provider of inpatient behavioral healthcare services. Acadia operates a network of 585 behavioral healthcare facilities with approximately 17,100 beds in 39 states, the United Kingdom and Puerto Rico. Acadia provides behavioral health and addiction services to its patients in a variety of settings, including inpatient psychiatric hospitals, residential treatment centers, outpatient clinics and therapeutic school-based programs. We specialize in helping children, teenagers, and adults suffering from mental disorders and/or alcohol and drug addiction. At Acadia Healthcare, we offer more than just a place to work. We continually strive to create an environment promoting integrity and diversity, supporting family values, and encouraging our team members to grow—both personally and professionally.We are looking for highly skilled physicians who want to join our dynamic team of dedicated, compassionate behavioral healthcare professionals.We have a website dedicated solely to Physician Recruitment where you can find the latest psychiatrist positions.
---
Posted February 25, 2021