Everett Clinic is looking for a full-time, Gastroenterology - Hospitalist | Above Market Comp & Great Benefits
Marysville, CA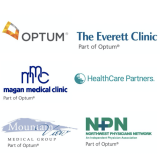 The Everett Clinic - Smokey Point
Optum
Key Info
You already love the Northwest.  Why not love your career, too? The Everett Clinic is looking for a full-time, Gastroenterology - Hospitalist  to join our supportive and collegial Gastroenterology team that serves patients throughout greater Snohomish and King counties. We are looking to expand our team with a GI Hospitalist to serve our patients at Providence Regional Medical Center (Everett), a tertiary care medical center.  
Requirements:
WA state license
WA state DEA
Board-certification and AHA-BLS certification.
Our team of more than 600 of the highest quality providers enjoy a balanced lifestyle that allows them to explore the natural beauty here, travel abroad, spend time with family, while practicing excellent care with a supportive environment and fascinating patients. By joining The Everett Clinic, you will experience:
Patient-centered, team-based and collaborative work environment
Above market compensation; excellent benefits, base salary, relocation and sign-on bonus
Flexible shifts, work life balance
CME reimbursement
Malpractice coverage in a financially stable, growing organization
Leadership growth opportunities.
Our low provider turnover rates and high provider satisfaction scores make The Everett Clinic one of the Northwest's most sought-after organizations.
About Optum
Our family is excited to join Optum!
Ahead of us is a world of opportunity. We're changing health care for the better by improving access to affordable, high-quality care, and working together to improve the patient experience. That takes passion, commitment, intense focus and the ability to contribute effectively in a highly collaborative team environment. All of this together is your time to do your life's best work.
---
Posted August 7, 2020
Covered
Not Covered