Amazing Anesthesiology Opening in Olympia, Washington - Live and Work on the beautiful Puget Sound
Olympia, WA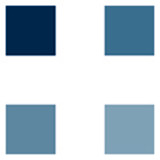 Capital Medical Center
Envision -Plantation
Hi there!
Envision Physician Services has a full-time Anesthesiology opening at Capital Medical Center (CMC) in Olympia, Washington. $360k salary, $25k annual retention bonus!  CMC is a 110 bed full-service hospital with a Level I Newborn Nursery and is ranked in the top 10 for General Surgery in Washington State by Healthgrades.   
Please review the details below and kindly send me your CV if you're interested in this position!
Highlights of this opportunity:
Compassionate, collegial Anesthesia Care team comprised of 6 physicians and 5 CRNA's
Candidate will do general anesthesia, regional blocks, epidurals, spinals, and TIVA; cases include GS, spine, ortho, OB, GYN, vascular, ENT, Urology and some neuro; no hearts
7 ORs plus C-Section suites and minor procedure rooms
Call -1:6
Health, dental, vision, relocation, paid malpractice, 401K
Great work/life balance!  Gorgeous community!
Olympia serves as the capital for the state of Washington; the school district is the best in the state. Downtown Olympia features a charming historic district, with a mall on the Westside and a waterfront Farmer's Market. Percival Landing, the city's one-mile waterfront boardwalk, is a relaxing place to eat or shop. Olympia is home to Evergreen State College, one of the nation's best liberal arts schools, and South Puget Sound Community College. Saint Martin's University is located in nearby Lacey. There are 27 city parks, and a public art collection initiative. Olympia is a green city, with bike lanes on seventy percent of the city streets.
Distance to Major Cities:
Tacoma, WA 25
Seattle, WA 60
Portland, OR 110
Envision Physician Services offers competitive compensation with a full Benefits starting day one – no waiting period!  Package includes medical, dental, vision, short/long-term disability, life insurance, FSA and HSA plus 401(k) with a Company match. Envision also covers 100% malpractice insurance with tail coverage.
About Envision -Plantation
Envision Physician Services is a multispecialty provider group and healthcare management team providing anesthesia, emergency medicine, hospital medicine, radiology, surgical services, and women's and children's health services. Our collective experience enables us to better solve complex problems and consistently give healthcare organizations confidence in our execution. Envision Physician Services serves more than 900 healthcare facilities in 48 states and employs or contracts with more than 25,200 physicians and other healthcare professionals.
---
Posted January 25, 2021