Neurosurgeon - Spine Seattle Area Opportunity
Bellevue, WA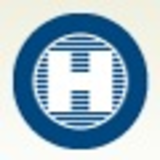 Overlake Medical Center
Overlake Hospital
Key Info
Overlake Clinics (OC) is seeking a Fellowship trained spine Neurosurgeon for our expanding Neuroscience Institute located in Bellevue, WA.
Overlake Neurosurgery is part of the Overlake Neuroscience Institute, which is dedicated to advancing the fields of neurosurgery and neurology, providing leading-edge, compassionate clinical care and conducting unparalleled research for the full range of neurological conditions.
Joint venture with EvergreenHealth:  https://www.eastsidehealthalliance.org/
Bellevue, WA is in a thriving community with major high-tech and health care employers. Seattle's Eastside has a population nearing one million in the next 4 years. Overlake Medical Center is financially stable; discharge growth has been steady at 7% this year. Our outpatient clinic structure continues to expand with double-digit growth over the past three years. Overlake Medical Clinics (OMC) now employs over 200 providers with continued expansion plans.
About Overlake Hospital
Overlake Medical Center is a 349-bed, nonprofit regional medical center offering a full range of advanced medical services to the Puget Sound Region. Led by a volunteer Board of Directors, we employ just over 2,500 people and have more than 1,000 active and courtesy physicians on staff. Through our employed multi-specialty group Overlake Medical Clinics (OMC), providers have the opportunity to join a physician driven organization and culture that is led by our CMO and VP of Clinics. Both leaders are licensed physicians who lead the growth and development of our primary and specialty care services on Seattle's east side. Physicians and MLP's are encouraged to join our provider work groups and participate in development and management of OMC.
---
Posted October 12, 2020
Covered
Not Covered