Bone Marrow Transplant Physician
Washington, DC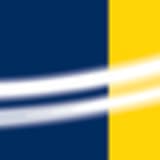 MedStar Georgetown University Hospital
John Theurer Cancer Center
Full Time BMT Physician Opportunity The Georgetown Lombardi Comprehensive Cancer Center (Medstar Georgetown University Hospital) has an opportunity for a full-time BC/BE Medical Oncologist/Hematologist for our Bone Marrow Transplant Program
Requirements:· Fellowship trained in Blood Marrow Transplantation; · BC/BE Medical Oncologist/Hematologist;Research and clinical trial experience;Published in peer-reviewed journals
About Georgetown Lombardi Comprehensive Cancer Center : Georgetown Lombardi Comprehensive Cancer Center continues to demonstrate significant growth in clinical and research faculty membership. Likewise, peer-reviewed funding for cancer research, treatment, education and community outreach activities continues to increase.
The BMT program at MedStar Georgetown University Hospital/Georgetown Lombardi Cancer Center works in collaboration with the transplant and cellular immunotherapy program of the John Theurer Cancer Center at Hackensack University Medical Center. Together, the two cancer centers are expanding research in CAR T-cell therapy and investing in studies to assess the potential of other immunotherapy combinations in the peritransplantation setting. John Theurer's multiple myeloma experts also bring a new expertise to MedStar Georgetown/Georgetown Lombardi. Both centers Lombardi and John Theurer Cancer Center (jtcancercenter.org), work closely together including in developing translational science between the Center for Discovery and Innovation in NJ (https://hmh-cdi.org) and Georgetown campus.
Hackensack Meridian John Theurer Cancer Center is a consortium member of the NCI-approved Georgetown Lombardi Comprehensive Cancer Center Consortium. The consortium enables both organizations to continue their research at the highest level to deliver tomorrow's breakthroughs in cancer today.
Georgetown University Medical Center is an internationally recognized academic medical center with a 3-part mission of research, teaching and patient care
About John Theurer Cancer Center
John Theurer Cancer Center, part of Hackensack University Medical Center, is New Jersey's largest and most comprehensive cancer program. In less than 25 years, we've become one of the most prominent programs nationwide, with more than 1,200 team members collaborating in a highly subspecialized and multidisciplinary environment. Not surprisingly, more people in the New Jersey/New York metropolitan area turn to John Theurer Cancer Center for cancer care each year than to any other facility in New Jersey.
At Regional Cancer Care Associates, we are committed to transforming cancer treatment — and changing lives — with comprehensive capabilities, the latest breakthrough therapies and truly individualized, compassionate care. With 31 locations in New Jersey,
---
Posted March 14, 2021