Outpatient Child & Adolescent Psychiatrist
Fort Worth, TX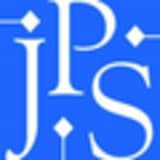 JPS Health Network
Acclaim Multi-Specialty Group, Inc.
Job Highlights
Non-Profit Employer
No State Income Tax
Opportunity to Give Back to an Underserved Community
Acclaim Multi-Specialty Group and JPS Health Network in Fort Worth, TX is looking for a dynamic Child and Adolescent Psychiatrist to join the Department of Psychiatry. The Department is highly collegial, and values evidence-based clinical practice and a commitment to teaching. In cooperation with UNT Health Science Center, the Child & Adolescent Psychiatrist will join a team of other C/A psychiatrists and psychiatric nurse practitioner that provide services in conjunction with 2 programs under the Texas Child Mental Health Care Consortium – Texas Child Health Access Through Telemedicine (TCHATT) and the Child Psychiatry Access Network (CPAN).
· CPAN provides real-time telehealth based psychiatric consultations to pediatric primary care providers across the designated region.
· TCHATT program provides telemedicine or telehealth programs to school districts to help identify and assess the behavioral health needs of children and adolescents and provide access to mental health services.
Required Education and Experience:
Current Medical Doctor (M.D) or Doctor of Osteopathy (D.O.) degree from an accredited school of medicine.
Residency and/or Fellowship training in Child and Adolescent Psychiatry.
Required Licensure/Certification/Specialized Training:
Current, unrestricted medical license to practice in the State of Texas.
Board Certification or Board Eligible in Child & Adolescent Psychiatry
Preferred Experience:
Experience with Epic preferred, but not required.
In addition to a very competitive salary and incentive opportunities, we provide a comprehensive benefits package that includes:
Generous Paid Time Off - 288 hour per year
Malpractice Coverage
Health, Vision, and Dental Insurance Options
Professional Expense Allowance – up to $5,000 per year
Relocation Allowance for moves of greater than 50 miles
Generous Retirement
About Acclaim Multi-Specialty Group, Inc.
Acclaim Multi-Specialty Group is a multispecialty medical practice group comprised of over 500 providers serving Tarrant County's JPS Health Network in specialties ranging from primary care to general surgery and trauma.
At Acclaim Multi-Specialty, patients are our number one priority. Acclaim Multi-Specialty Group was designed to align clinical providers with a common goal of providing the best and most affordable care for our patients.
We are committed to improving population health through patient-centered practices, aligned to health outcomes, access to primary and specialty care, medical and operational efficiencies, innovative programs, and cutting-edge research to help our community get well and stay well.
As the county hospital system, JPS has been serving the residents of Tarrant County for over 100 years. In addition to providing great care, JPS is also an urban teaching hospital with a long history of training physicians and medical students.
The hospital is located in the heart of The Magnolia Village and Medical District of Fort Worth, the 13th-largest city in the U.S. and one of "America's Most Livable Communities." We have a thriving center of culture, commerce, the Historic Stockyards, remarkable museums, a vibrant and clean downtown area, Botanical Gardens and great annual events!
---
Posted November 7, 2022