Medical Director of Palliative Care
Falls Church, VA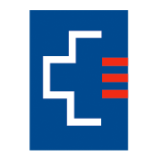 Inova Fairfax Hospital
Inova Medical Group
Key Info
The Palliative Medicine & Comprehensive Care program at Inova Fairfax Medical Campus consists of an interdisciplinary team including 4 physicians, 3 nurse practitioners, 3 social workers, a chaplain, and program manager. Our comprehensive, expert team, provides specialty consultation throughout the 912 bed hospital campus, comprised of Inova Fairfax Hospital, Inova Heart and Vascular Institute, and Inova Women's and Children's Hospital.   We are seeking a Hospice and Palliative Medicine BC/BE physician to join us. This position will provide clinical expertise and mentor-ship within our team, grow collaborative relationships with hospital departments to enhance and inform primary palliative care delivery.   Duties include 1) participation in daily IDT to optimize clinical integration, efficiency, and effectiveness of service delivery, 2) inpatient consultation, 3) assistance with educational oversight of rotating learners, 4) collaboration in departmental quality initiatives, and 5) development and maintenance of partnerships in strategic arenas throughout the campus.
Strengths of the program Include: Critical support from institutional leadership based upon repeated demonstration of quality and financial outcomes, highly motivated and high functioning collaborative IDT, respect and rapport of palliative care across the hospital community, routine collection of operational data, strong grants department to assist with grant funding opportunities, a leader who desires to foster growth and meet the unique professional development needs of each team member.  
About Inova Medical Group
Inova Medical Group is a team of talented and experienced physicians employed by Inova, providing world-class healthcare for the Northern Virginia and greater Washington, DC metro area.
More than 400 physicians – experts in primary care medicine and adult specialties – are located throughout the region. Our physicians work together with Inova's extensive network of hospitals and outpatient facilities.
---
Posted March 11, 2020
Covered
Not Covered