Anesthesiologist-Geisinger_Medical_Center
Danville, PA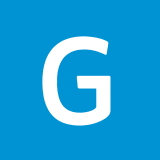 Geisinger Medical Center
Only at Geisinger.
Job Highlights
Loan Repayment or Assistance Offered
Non-Profit Employer
Flexible Schedule
Geisinger Medical Center is seeking additional BC/BE Anesthesiologists to join our diverse team!
This opportunity provides an excellent case mix for those wishing to practice at a Level I Trauma Center. Coverage is provided for all case types except heart/lung transplants and burns. Support is also provided for 13 non-OR anesthesia sites including GI/Pulm, Cath/EP lab, IR, OB, and MRI. GMC has 31 operating rooms, is a Comprehensive Stroke Center, and its building is physically connected to the Geisinger Janet Weis Children's Hospital.
About the Position:
• Flexible scheduling
• Overtime opportunities
• Comprehensive benefits including paid vacations and holidays, 403(b) and 457(b) retirement plans, competitive CME allowances, and malpractice coverage with tail
• Forgivable recruitment loans, medical school loan repayment, and educational subsidies possible within the offer package
• Relocation assistance
• Opportunities to teach and mentor with our Anesthesia Residency, SRNA programs, and School of Medicine
• Research opportunities
About Geisinger Medical Center (GMC): Located in Danville, PA, GMC is the largest tertiary/quaternary care teaching hospital in the region. It is licensed for 475 beds plus 89 pediatric beds in the Janet Weis Children's Hospital. GMC offers an array of highly specialized services, including neurosciences, cardiovascular, transplantation, women's health, oncology, and orthopedics.
Geographically, GMC is nestled within beautiful central Pennsylvania. It is just a short drive from NYC and Philadelphia with nationally recognized school systems.
About Geisinger: One of the nation's most innovative health organizations, Geisinger serves more than 1.5 million patients in Pennsylvania. The system includes 13 hospital campuses, a nearly 600,000-member health plan, two research centers, and the Geisinger Commonwealth School of Medicine.
For more information, contact Carrie Moore at cmoore9@geisinger.edu or apply at jobs.geisinger.org.
About Only at Geisinger.
You don't have to put your life on hold to move healthcare forward. At Geisinger, you'll engage with industry leaders to create new care delivery models and enjoy a work/life balance that gets you home in time for dinner. You'll be there for your family, friends, and neighbors – making a difference at home and across the country.
Geisinger is comprised of 13 hospital campuses, two research centers, a college of medicine and a nearly 600,000-member health plan serving more than three million residents in central, south-central and northeast Pennsylvania and beyond. We have approximately 26,500 employees, including over 1,700 employed physicians, all of whom share a commitment to quality healthcare.
---
Posted April 13, 2022