Chair of Hem/Onc BI Lahey Health - Burlington, MA
Burlington, MA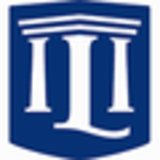 Lahey Hospital & Medical Center, Burlington
Beth Israel Lahey Health
Description
Chair, Division of Hematology and Medical Oncology
Lahey Hospital & Medical Center
Burlington, MA
Lahey Hospital & Medical Center (LHMC), part of Beth Israel Lahey Health, is seeking a Chair to lead its Division of Hematology and Medical Oncology.   Candidates should have excellent management and interpersonal skills that will allow them to lead, grow and develop a division of highly skilled clinicians, researchers and support staff, along with a continued interest in the practice and advancement of hematology and medical oncology.
The Division of Hematology and Medical Oncology at LHMC is comprised of 16 senior staff physicians, 10 advanced practice professionals, and 6 patient navigators who provide inpatient services at LHMC and outpatient services at LHMC, Lahey Medical Center Peabody, Parkland Medical Center, Derry New Hampshire and Lahey Center for Oncology and Hematology, Salem, New Hampshire.
 Applicants must be board certified in Hematology and/or Medical Oncology.  A strong academic background that warrants or has led to appointment at the rank of Associate Professor or Professor is required.  Additionally, strong medical operational and management expertise as well as leadership training is desired.
About Beth Israel Lahey Health
Beth Israel Lahey Health brings you the comfort of knowing your health is always in the best hands, in a place that's closer to home. Our nationally recognized specialists, superb primary care physicians and award-winning hospitals and services make it easy for you to become and stay healthy. At Lahey Health, we offer services you can count on throughout your life, and with a full spectrum of seamlessly integrated and accessible resources and a smart approach to delivering care, we're with you every step of the way. Lahey Health has more than 1,400 local providers in adult and pediatric primary care and almost every medical specialty.
Diversity is a core value at Beth Israel Lahey Health. We are passionate about building and sustaining an inclusive and equitable working and learning environment for our staff. We believe every member on our team enriches our diversity by exposing us to a broad range of ways to understand and engage with the world, identify challenges, and to discover, design and deliver solutions.
---
Posted January 10, 2021
Covered
Life Health Dental Vision Disability Insurance
Not Covered
Loan Repayment Assistance
Loan Repayment Assistance