Leadership Role - System Stroke Medical Director - Rochester Regional Health
Rochester, NY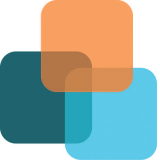 Rochester General Hospital
Rochester Regional Health
Key Info
You are the future of patient-focused Vascular Neurology Stroke Care. Come practice in one of America's most progressive and collaborative health systems: Rochester Regional Health. We offer you a fully-integrated culture of personalized care that's highly responsive and community-driven. Join our culture of innovation and enjoy:
True 100% inpatient work!
America's 100 Best Stroke Care - Healthgrades Award
5 Star recipient for Treatment of Stroke
Certified Comprehensive Stroke Center!
STATUS: Full time
PRIMARY LOCATION: Rochester General Hospital (tertiary care facility)
SCHEDULE: Monday - Friday, 8am - 5pm + 1:5 weekend hospital coverage
SCOPE
Work 90% clinically.
Hub & Spoke Care Model: Rochester General Hospital (hub) and provide clinical leadership to our spoke locations.
Set our clinical standards for Stroke Care throughout Rochester Regional Health.
LEAD our growing program, continuing to expand its geographic reach and services such as teleneuro and telestroke.
Advanced Practitioners & Nurse Navigation support 7 days/week!
NEUROSCIENCES INSTITUTE
Our Center for Critical Care Tower is underway, a 7-story, 312,000 square foot project that will have a brand new Neuro ICU, and 100+ private patient rooms.
State-of-the-art dual biplane suite.
Research initiatives are available and supported, but not contractually required. Current clinical trials include: Pointi, Atach2, Respect-esus, and Mariss, among others.
Optional faculty appointment available.
HIGH STROKE VOLUME -- Rochester General Hospital = 900+ strokes/year.
PERKS
A lucrative above market (non-RVU based) guaranteed base salary with a quality incentive
Defined Benefit Pension Plan, 403(b) and 457(b)
Signing bonus + lead stipend
Fully covered relocation services
Multiple health insurance plans to choose from
About Rochester Regional Health
Rochester Regional Health is an integrated health services organization serving the people of Western New York, the Finger Lakes and beyond. The system provides care from 150 locations, including five hospitals; more than 100 primary and specialty practices, rehabilitation centers and ambulatory campuses; innovative senior services, facilities and independent housing; a wide range of behavioral health services; and ACM Medical Laboratory, a global leader in patient and clinical trials. The Rochester region's suburbs feature excellent public and private schools, and a variety of housing options. The Rochester region offers diverse cultural and recreational opportunities year-round, including the Rochester Philharmonic Orchestra, GeVa Theater Center, Rochester International Jazz Festival, as well as easy access to Manhattan, Boston, Washington, DC and Philadelphia, the Adirondacks and the Finger Lakes. Rochester Regional Health is an Equal Opportunity / Affirmative Action Employer. Minority/Female/Disability/Veteran
---
Posted June 22, 2020
Covered
Not Covered