Lead in Washington, D.C. - Competitive Compensation and Excellent Comprehensive Benefits Package
Washington, DC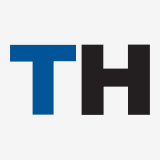 Sentara Northern Virginia Medical Center
TeamHealth
TeamHealth is seeking a Hospital Medicine leader for the role of Facility Medical Director at Sentara Northern Virginia Medical Center located about 20 minutes from Washington, D.C. This leadership opportunity will report directly to the Regional Medical Director (RMD) and Vice President of Operations (VPO) and will be responsible for the oversight of a growing team of clinicians and advanced practice clinicians.
As Facility Medical Director (FMD), you will be responsible for developing and sustaining relationships, impacting clinical strategies and workflows that promote practice, patient satisfaction and improve value-based healthcare delivery. As FMD, you will be responsible for managing the clinical, financial, human and capital resources of the facility. TeamHealth is a physician-led, patient-focused company with over 16,000 clinicians.
Duties may include, but are not limited to: • Attend hospital general medical staff meetings and serve as a representative on hospital committees • Schedule, conduct and report on monthly or bi-monthly Departmental meetings • Manage staffing schedule and a core team of fifteen (15) providers • Produce and execute a yearly Departmental strategic plan • Attend monthly Goal Progress meetings with hospital administration along with RMD and VPO • Attend leadership training programs provided by TeamHealth
Position Highlights:
Association with the leading physician practice in the country
Competitive compensation
Excellent comprehensive benefits package
Access to leadership development programs such as LEADership Fundamentals, LEAD (Leadership Education and Development), CDA (Coach Development Academy), the Diversity and Inclusion Committee, and the National Medical Leadership Conference (NMLC)
Access to TeamHealth's clinician wellness program and referral program
Stability of a respected industry leader
About TeamHealth
At TeamHealth, our purpose is to perfect physicians' ability to practice medicine, every day, in everything we do. Through our more than 20,000 affiliated physicians and advanced practice clinicians, TeamHealth offers outsourced emergency medicine, hospital medicine, critical care, anesthesiology, orthopedic hospitalist, acute care surgery, obstetrics and gynecology hospitalist, ambulatory care, post-acute care and medical call center solutions to approximately 3,300 acute and post-acute facilities and physician groups nationwide. Our philosophy is as simple as our goal is singular: we believe better experiences for physicians lead to better outcomes—for patients, hospital partners and physicians alike. Join our team; we value and empower clinicians. Partner with us; we deliver on our promises. Learn more at www.teamhealth.com.
---
Posted March 12, 2021