Join an Established Pain Management Program | full-time | sign-on bonus
Chesapeake, VA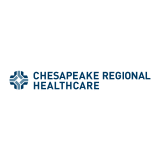 Chesapeake Regional Medical Center
Chesapeake Regional Medical Center
Job Highlights
High Earning Potential
Loan Repayment or Assistance Offered
Less than 1 Hour from a Coastal Beach
Qualifications:
An MD or DO degree with board certification in Pain Medicine, and current or eligibility for an unrestricted Virginia state medical license.
Strong leadership skills with the ability to advance and develop a superior clinical service.
Excellent interpersonal communication skills and presentation skills for both clinical and non-clinical audiences, in group settings or one-on-one.
Expertise in establishing physician relationships combined with the ability to manage an interdisciplinary team while appreciating and fostering collegial and peer participation from all disciplines.
Effective supervisory skills, including clinical mentoring and coaching expertise.
Advocate for organizational values and commitment to gender equity and diversity.
Benefits:
$325,000-375,000 base salary plus productivity incentive
Sign-on bonus
Student loan repayment assistance
​
About Chesapeake Regional Medical Center
As a unified family of providers, Chesapeake Regional Healthcare brings a broad range of care to the people of southeast Virginia and northeast North Carolina through Chesapeake Regional Medical Center and its affiliate services. A local, independent, community-focused organization, Chesapeake Regional Healthcare offers area residents what they want: high quality, technologically advanced health care delivered by people who openly display their caring, concern and compassion.
Chesapeake Regional Healthcare is rolling out new technologies, state-of-the-art facilities, breakthrough clinical protocols, leading edge electronic information systems and powerful wellness initiatives to make each patient's care faster, safer and more effective. This results in better patient outcomes, higher satisfaction, more holistic treatment and fewer complications.
As an independent health care system, Chesapeake Regional Healthcare is free to focus, invest, optimize and deliver care by enabling all of our clinicians, staff and employees to treat each of our patients as a person. And we continue to be recognized with praise and awards from national organizations. Chesapeake Regional Healthcare provides exceptional, compassionate health care right in your own backyard.
---
Posted June 23, 2022