Provide Expertise for Complex Brain & Spine Conditions as a Neurosurgeon with AHN's Neuroscience Institute in Erie
Erie, PA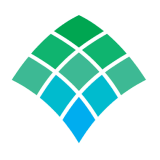 Saint Vincent Hospital
Allegheny Health Network
Job Highlights
Top pick in specialty
Less than 3 Hours from a Ski Resort
Non-Profit Employer
Less than 1 Hour from a Large Lake
The Allegheny Health Network (AHN) is recruiting full time Neurosurgeon to join our team at AHN Saint Vincent in Erie, PA.
AHN Saint Vincent, located on the shores of Lake Erie, is a 350 bed tertiary care hospital currently serving the tristate area. Our facilities are equipped with state-of-the-art technology, including intraoperative CT for navigation guidance, Zeiss microscope and stereotactic radiosurgery for brain and spine tumors.
Job Qualifications
· Board Eligible or Board Certified in Neurological Surgery
· PA License
· Fellowship trained or clinical experience in the applicable specialist field
Nationally recognized for innovative practices and quality care, Allegheny Health Network is one of the largest healthcare systems serving Western PA, WV and Eastern OH – ten diverse hospitals, over 250 health care facilities and growing! Our not-for-profit, physician-led organization is a subsidiary of Highmark Health, the second largest integrated health care delivery and financing system in the nation.
The Department of Neurosurgery currently staffs 23 neurosurgeons and 30 Neurologists who specialize in a myriad of neurosurgical disorders, including brain, spine and skull based surgery, stroke, movement disorders, cranial nerve disorders, neuro-oncology, epilepsy, headache, neuromuscular disorders, dementia, concussions and more.
Located directly on one our Great Lakes, Erie is home to Presque Isle State Park offering 7 miles of beaches, 14 miles of trails, and endless water activities including boating, fishing, paddle boarding and more! Enjoy our local wineries and breweries, diverse eateries, boutiques, coffee shops, ski resorts and museums. Benefit from the area's low cost of living, international airport, abundance of school systems and close proximity to a number of major cities. With so much to explore, Erie has something for everyone!
About Allegheny Health Network
Allegheny Health Network has received numerous national, regional and local accolades for superior outcomes, quality care, and positive impacts on the communities we serve. Comprised of 14 hospitals, 5 Health+Wellness Pavilions and more than 250 primary and specialty care practices, the AHN team includes approximately 2,400 physicians, 21,000 employees and 2,000 volunteers. Together, we provide world-class medicine to patients in our communities, across the country and around the world.

Our physicians continually explore and develop new treatments that allow us to bring medical discoveries from the laboratory directly to patients. These breakthroughs help to save lives and give patients access to the latest treatments for disease and medical conditions. Allegheny Health Network is also committed to educating and training the next generation of doctors by serving as the clinical campus for both Temple University School of Medicine and Drexel University College of Medicine.

We have received accolades from numerous organizations, including Thomson Reuters, AARP, Healthgrades, and Consumer Reports. These accolades recognize our dedication to excellence, but they also strengthen our ability to tackle the diseases that confront us today so that we may find a cure for tomorrow.
---
Posted July 28, 2022