Iowa Low Volume Emergency Medicine
Newton, IA
Job Highlights
Low Patient Volume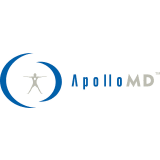 MercyOne Newton Medical Center
ApolloMD
MercyOne Newton, located in Newton Iowa, is a 48 bed acute care hospital. With an annual volume of 10k, the emergency department uses state-of-the-art equipment to provide around the clock emergency care. The City of Newton was recognized as the 2015 People's All-Star Community by the Iowa League of Cities and has much to offer including excellent schools, unique entertainment venues, and an ideal location.
10,000 Volume
48 Bed Facility
9 Bed ER
Physician Coverage: 2 x 12 hour shifts
APC Coverage: 9 hours Friday -- Monday
Cerner
Level IV Trauma Center
About ApolloMD
Physician-owned, ApolloMD provides Emergency Medicine, Hospital Medicine, Anesthesia, and Radiology services. Physicians enjoy a rewarding practice setting with flexible scheduling, top income, leadership training, and diverse career paths. Through the Preferred Partnership Program, each full time physician has the opportunity to become an owner with a guaranteed rate of return.
---
Posted June 24, 2021