Family Physician - Relocation Package and Sign On Bonus
Fort Morgan, CO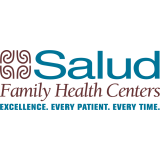 Colorado Plains Medical Center
Salud Family Health Centers
The City of Fort Morgan is a home-rule municipality of approximately 11,000 residents located on the Eastern Plains of Colorado, a little over 1 hr. drive to Denver International Airport - DIA, and offers small-town charm with many amenities including nature trails, fishing ponds, an 18-hole golf course, a wildlife park, and a shopping district.
We offer:
Starting Annual Salary - $190,000 to $205,400
$20k Sign-on Bonus
Relocation package
4 day work week
Loan repayment potential - HPSA score 19
Comprehensive Benefits Package including:
Medical, Dental, Vision, Flexible Spending Accounts, Basic Life and AD&D, Supplemental Life and AD&D, Short-Term & Long-Term Disability, Accident & Critical Illness Insurance and Employee Assistance Program
Generous 4-weeks' vacation accrual
9 Paid Holidays per year (including a Floating Holiday and paid Birthday)
8 Paid accrued Sick Days per year
Financial and time-off reimbursement for continuing medical education
J1 visa waiver docs are eligible
Retirement savings plans
Employees working at least 1,000 hours within a 12-month period are eligible for the Defined Contribution Pension Plan. Salud will contribute 5% of your base salary each month.
Our Mission is to provide a quality, integrated health care home to the communities we serve
Education:
Graduation from an approved school of allopathic or osteopathic medicine.
Experience:
Strong prenatal care skills are required (deliveries are optional)
Licensure:
Possess a license to practice medicine in good standing in the State of Colorado.
Board Certified Family Physician with the ability to do prenatal care.
J1 visa waiver docs are eligible, but board certification has to be in family medicine.
Knowledge, Skills, and Abilities:
Sensitivity to low-income and ethnic minority communities a must.
Ability to speak Spanish preferred.
About Salud Family Health Centers
Since 1970, Salud has been committed to providing a Medical Home to patients, where medical, dental, behavioral health services and clinical pharmacists work together and coordinate efforts in a team-based system of care. We strive to improve the quality of our patient's lives who would otherwise have limited access to health care. We serve all individuals regardless of their insurance status or ability to pay.
---
Posted December 23, 2020