CRNAs needed in West Palm Beach area
Atlantis, FL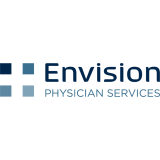 JFK Medical Center North Campus
Envision-National
FACILITY INFORMATION
Envision Physician Services and JFK Medical Center are currently seeking CRNA's for to join our team located in Atlantis, FL, in the greater West Palm Beach Area in Palm Beach County.
Highlights of this opportunity includes:
Newly Increased Compensation Package!
NO call!
CARDIAC, General, Ortho, Neuro
No Peds, No trauma
New Grads are encouraged to apply!
Must be proficient in arterial lines and spinals
15 physicians, 39 CRNAs
This position offers competitive compensation and comprehensive benefits package that includes medical, dental, vision and 401k.
JFK Medical Center was originally named John F. Kennedy Hospital as the first memorial to our nation's 35th president in 1966. Growing with the community, JFK Medical Center has evolved into a multi-campus medical center, encompassing four convenient locations throughout Palm Beach County.
Our Main Campus in Atlantis is a 486-bed acute care medical and surgical facility known for its Comprehensive Services including: 24-Hour Emergency Services, Cardiovascular Care, Cancer Care, Breast Care, Neurosciences, Stroke Care, General, Minimally Invasive & Robotic Surgery, Orthopedic Care, Spine Care, Bariatrics, Sleep Disorders, Wound Management, Behavioral Health and Obstetrics.
There are two off-site Emergency Rooms in Palm Beach Gardens and West Boynton Beach. These facilities offer 24 hour care for emergent conditions in adults and children, providing the same emergency treatment as hospital based ER's, just closer to home. JFK Medical Center is committed to providing quality, cost-effective healthcare to the communities we serve.
About Envision-National
Envision Physician Services is a multispecialty provider group and healthcare management team providing anesthesia, emergency medicine, hospital medicine, radiology, surgical services, and women's and children's health services. Our collective experience enables us to better solve complex problems and consistently give healthcare organizations confidence in our execution. Envision Physician Services serves more than 900 healthcare facilities in 48 states and employs or contracts with more than 25,200 physicians and other healthcare professionals.
---
Posted January 26, 2021