55k Bonus General Urologist, Albany NY
Albany, NY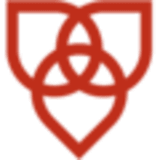 St. Peter's Hospital
St. Peter's Health Partners
Job Highlights
High Earning Potential
Less than 3 Hours from a Ski Resort
Non-Profit Employer
St. Peters Health Partners Medical Associates, is seeking a Urologist to join the established practice of Capital Region Urology in Albany, NY. Enjoy excellent colleagues, strong system practice support, existing patient demand, and a physician friendly environment. We are a 100% physician governed board.
OPPORTUNITY HIGHLIGHTS
Expanding urology service line due to strong patient demand and growth includes three group practices, now totaling 10 urologic surgeons overall, 7 advanced practitioners, and 3 Urology surgical PA's.
Da Vinci Robotic surgery is available at St. Peter's Hospital and Samaritan Hospital and applicants with interest in robotics are encouraged to apply.
Services include: general urology, male infertility, female urology, medical and surgical management of stone disease, and urologic oncology.
Our providers are highly trained in female pelvic medicine and reconstructive pelvic floor surgery; endourology and laparascopic surgery; shock wave lithotripsy; holmium laser enucleation of the prostate (HoLEP); percutaneous nephrolithotomy; and laparoscopic and robotic renal and prostate surgery.
This opportunity is not accepting J1 or H1B visa candidates
ABOUT YOU
Board Certified/Eligible in Urology
NYS Licensed and DEA Certification
Robotics experience or training is strongly preferred, as is a desire to provide all aspects of general urological care.
RECRUITMENT PACKAGE:
Competitive salary with incentives
25k Starting Bonus, 30k Retention Bonus;
15 Relocation assistance;
Excellent benefits; including health/vision/dental insurances
Paid malpractice, including post-SPHP employment tail coverage
CME time & expense allowance
Paid time away from the practice
Retirement savings program with employer matching program
About St. Peter's Health Partners
St. Peter's Health Partners Medical Associates, P.C., (SPHPMA) is one of the Capital Region's largest multi-specialty physician groups with more than 350 physicians and advanced practitioners, in more than 80 practice locations. SPHPMA is a full affiliate corporation of St. Peter's Health Partners.
Our providers and staff are dedicated to bringing together the best possible care and experience for our patients. We offer patients improved coordination of care among their primary care providers, specialists, hospital and other health care providers. We work with our patients and their loved ones to provide high-quality, compassionate care and advanced treatment options in a supportive, healing environment.
Headquartered in Albany, NY, our physician group represents more than 20 specialties, including: primary care; internal medicine; pediatrics; cardiology; clinical nutrition; endocrinology; obstetrics and gynecology; hematology, medical oncology and radiation oncology; neurology; neurosurgery; pulmonary and critical care; radiology; urology; bariatric care and surgery; general, hepatobiliary, neurological, orthopedic, spinal, thoracic, and esophageal surgeries; and urgent care.
Our offices and affiliates are located in the counties of Albany, Columbia, Montgomery, Rensselaer, Saratoga, Ulster and Warren.
---
Posted May 12, 2022